Chelsea came from behind to beat Aston Villa 2-1 at Villa Park in today's match.
Chelsa got three away points, their first in 2020. With this, Chelsea now have a five points advantage over Manchester United, also importantly consolidated the fourth spot in the Premier League standings.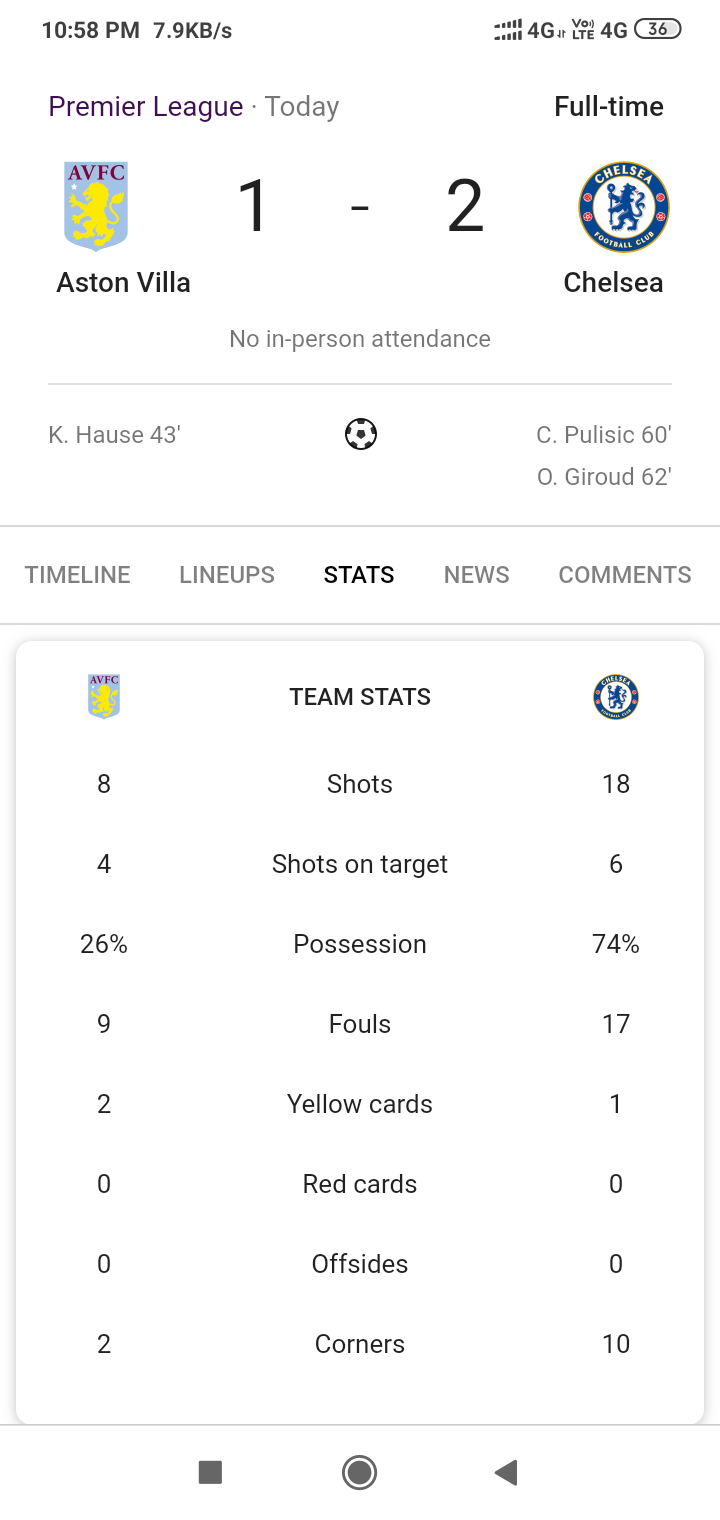 With the defeat, Villa started at the 19 spot in the league.
Chelsa has much more control over the match and 76% of possession compared to just 26% possession for villa.