Cricket is gradually getting popular more and more and Ireland is relatively a new name in the world cricket.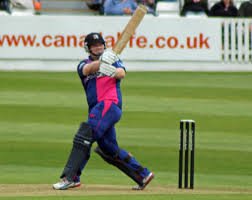 Stirling first played international cricket in 2008 for Ireland and has since played 117 ODIs, 78 T20Is . He has also played all three Tests Ireland played so far.
Paul Stirling is the opener bats man in the team.