Afridi played for Pakistan between 1996 and 2018, featuring in 27 Tests (1716 runs and 48 wickets), 398 ODIs (8064 runs and 395 wickets) and 99 T20 Internationals (1416 runs and 98 wickets).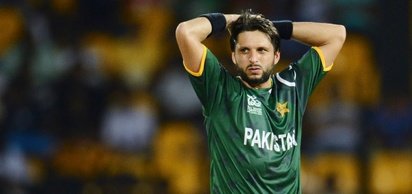 Recently he twitted that, he has been hitted by the deadly corona virus.
It's really sad to know that, one of the best hitter of ball In the world of cricket is not well, though we pray God for his fast recovery.