I always love to write, specially in sports topics . When I came to know about this platform, it was really exciting.
Initially even good contents were not gaining more upvotes, but with patience I wrote consistently with patience and gradually started to get good recognition.
It's around 8 months and am really enjoying the platform. After Corona, no doubt the density of blogs has been decreased here, but the future is bright .
Surprisingly, today I find my wallet to have more than 1000000 sports token. Here is the screenshot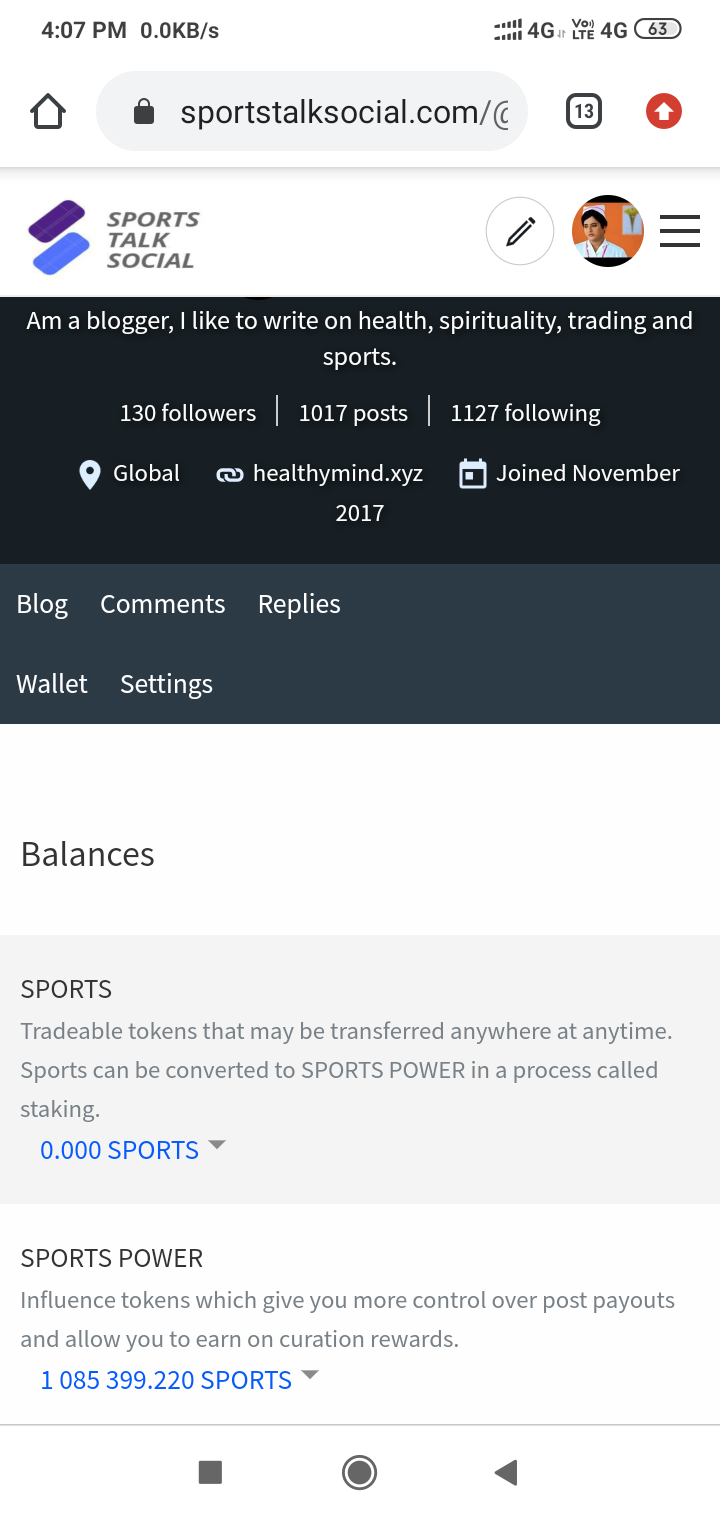 Share your views on this amazing platform, I ll view every comment with 100%.
The only request to you all is to have patience and stay here. Bee engaged with other blogs and write your best content.
It may take time, but it's definitely going to be a win for you.