The 35-year-old, bresnan, who had made his first class debut for Yorkshire against Northamptonshire in 2003, left the club on Wednesday after a long 19 years.
The former England all rounder told the decision was to pursue playing opportunities elsewhere.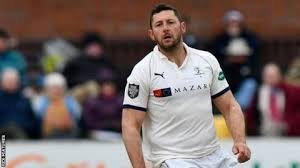 Brisnan told, "he is happy enough to represent the county for the best part of two decades. He considered Yorkshire cap is one of his proudest possessions," .
He has played a role in England's T20 World Cup victory in 2010.