It's Finally Home!
Hello hivers
I am a great lover of football and above all I play football too.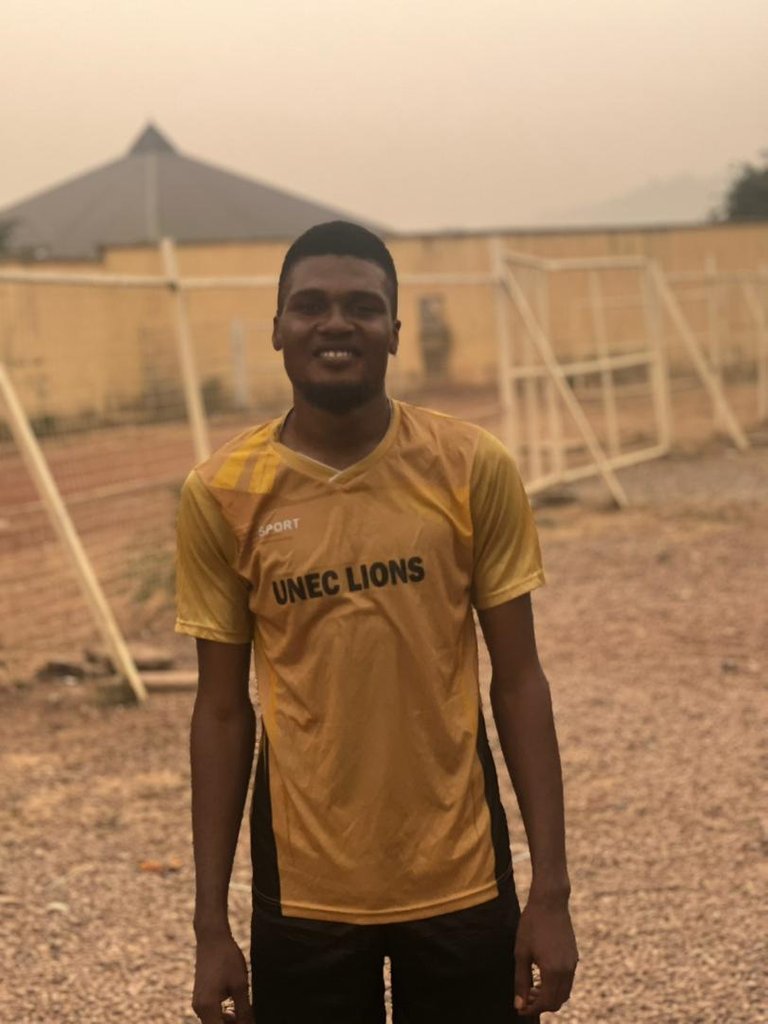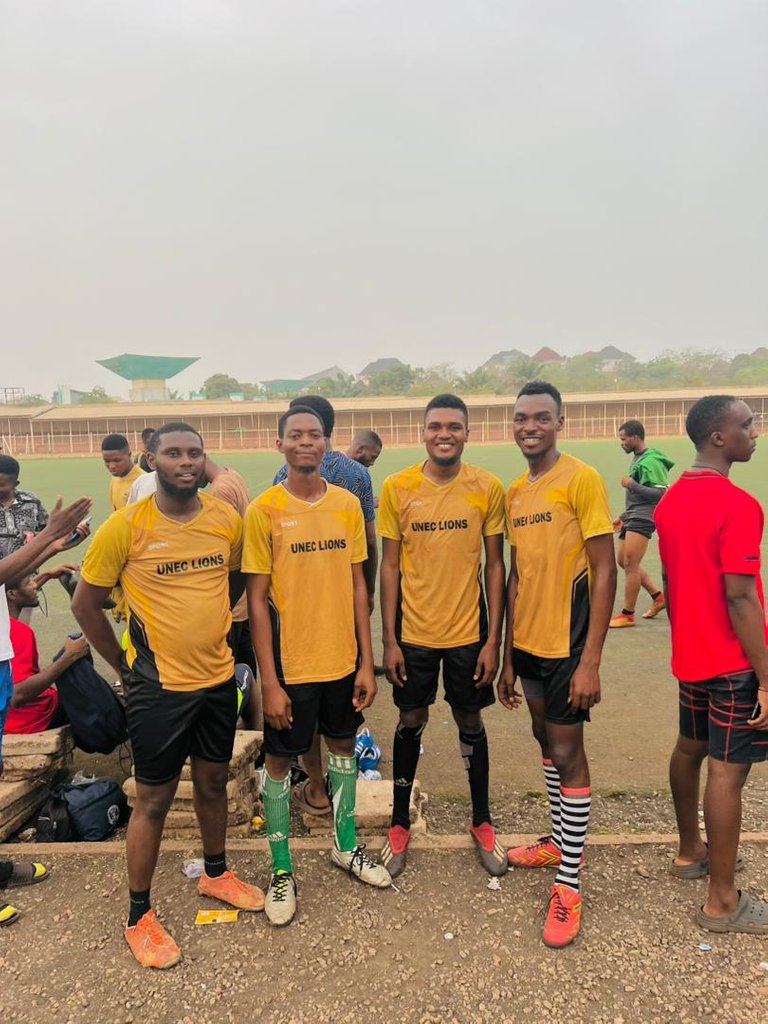 A footballer is judged on the yardstick of major trophies he or she has won as we all know and as a student, the greatest of them all remains the SUG CUP(Students Union Government Cup).
The SUG CUP involves all the faculties in the university followed by the NFCS CUP(Nigerian Federation of Catholic Students Cup) and then the FACULTY CUP.

I started my University football carrier immediately I entered year one, we had couple of good games but there was no trophy to back it up.
When I went home for session break 2018, I had an eye surgery (chalazion) and upon resumption, I had to put a stop on my football career to aid my recovery.
My team still didn't win any trophy then anyway.

After our professional exam on 2021, I started my football career again but this time, I had no place in the starting XI because it's been long I played.
I had to struggle to prove that I worth a shirt in the starting XI once more after I've done that in 100level.
It wasn't a big deal because I know it's just in there... I just have to ignite it and the coach will see it😅
Finally, I made the starting XI and it was time for the next FACULTY CUP tournament, I am a medical student at the University of Nigeria, Nsukka so we refer to our FACULTY CUP as UNMSA CUP ( University of Nigeria Medical Students Association Cup).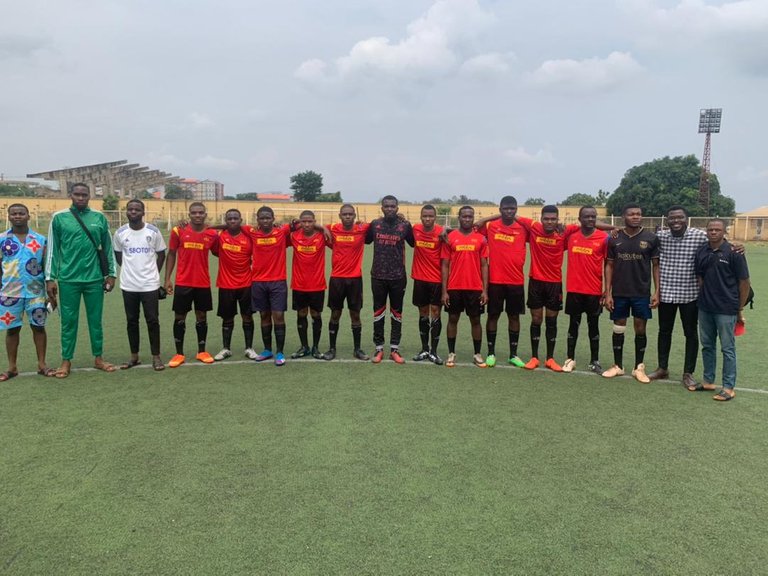 We did our best but we couldn't lift the trophy.... It was so so painful because we really did our best to bring that trophy home.
We endured the pain and as we would always say, "we go again harder next year"

It was time for the NFCS CUP, we trained very well for it and gave our best, guess what?
We lifted the trophy!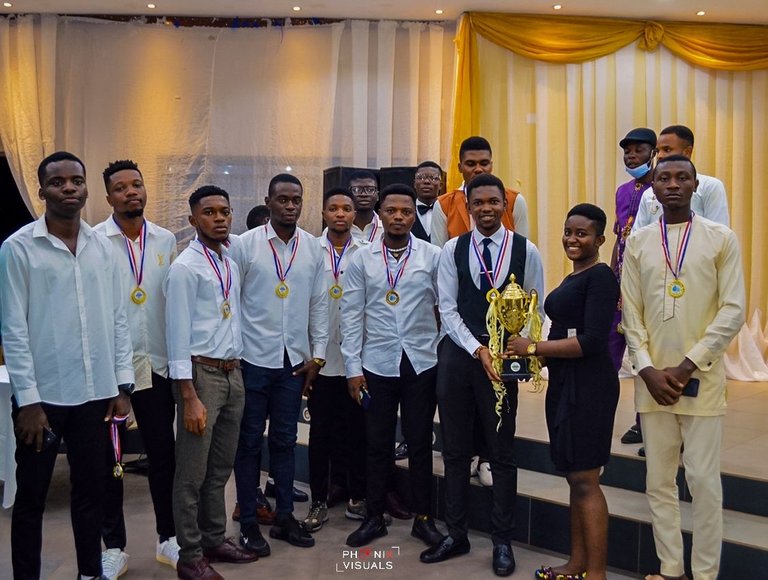 We were very very happy and right there, we proclaimed it was, "UNMSA CUP NEXT!"

Fast forward to now, that's the next year we promised to go harder😅
We had a good start winning our first game with a good scoreline of 4-0, but then, we lost the second game.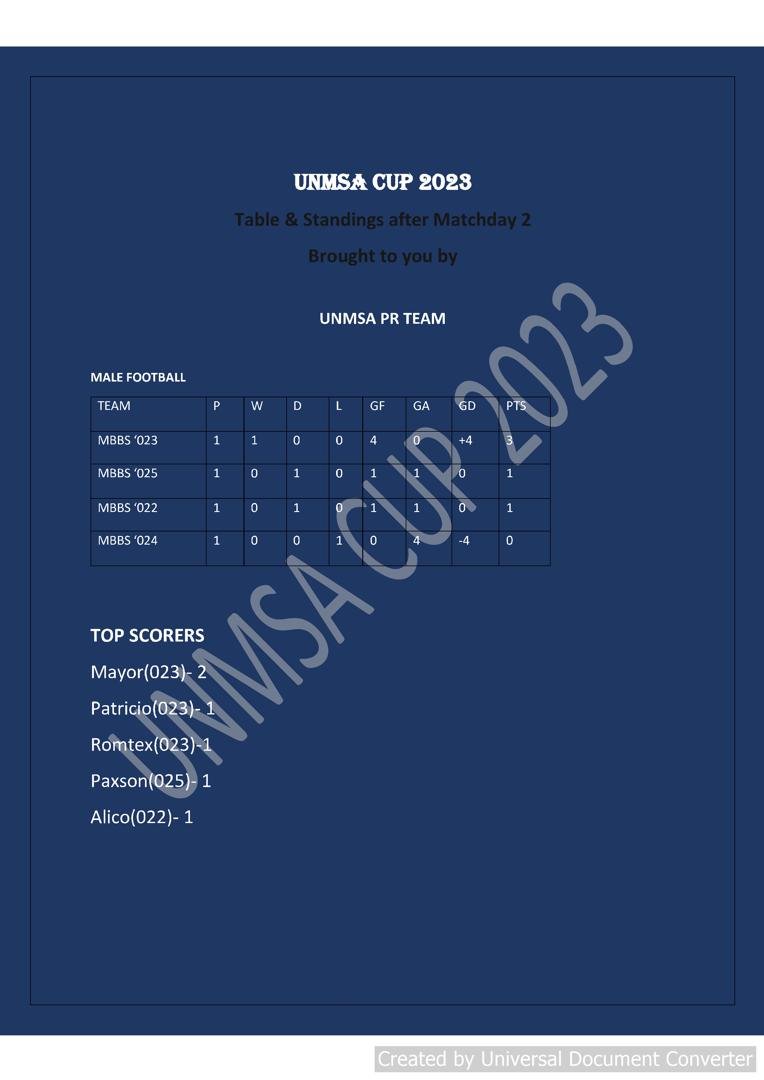 After Matchday 1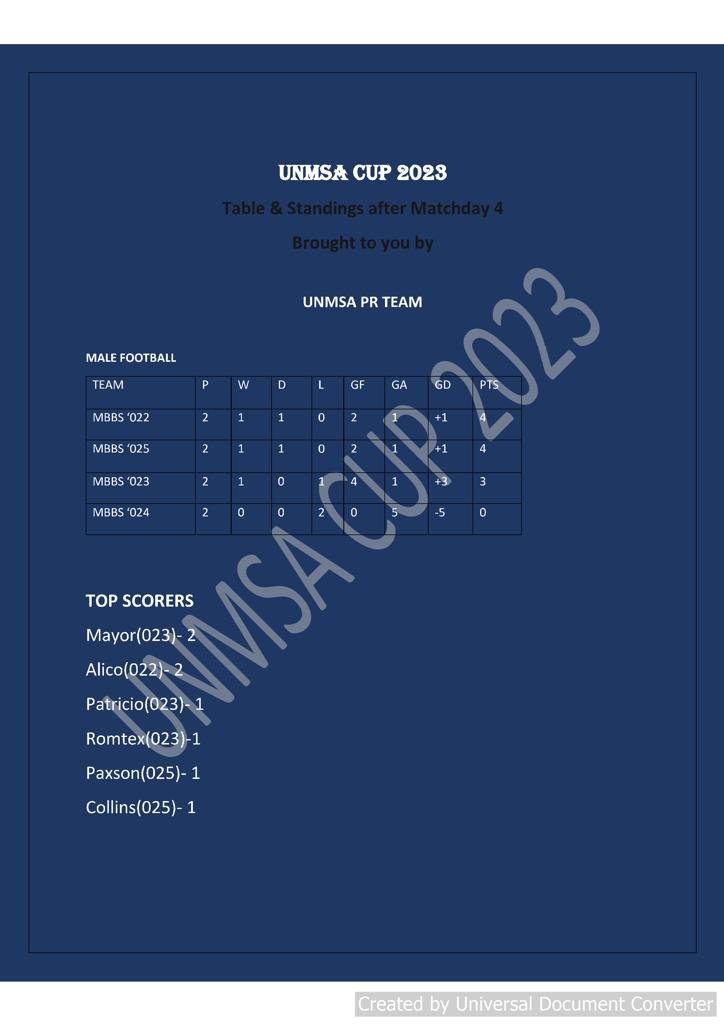 After Matchday 2
This placed us in a difficult situation of qualifying for the finals.
Only option was to win against our toughest class to earn a spot in the finals.
As hardwork in training and luck will have it, we won and saw ourselves in the finals to play the only team that won us in the group stage.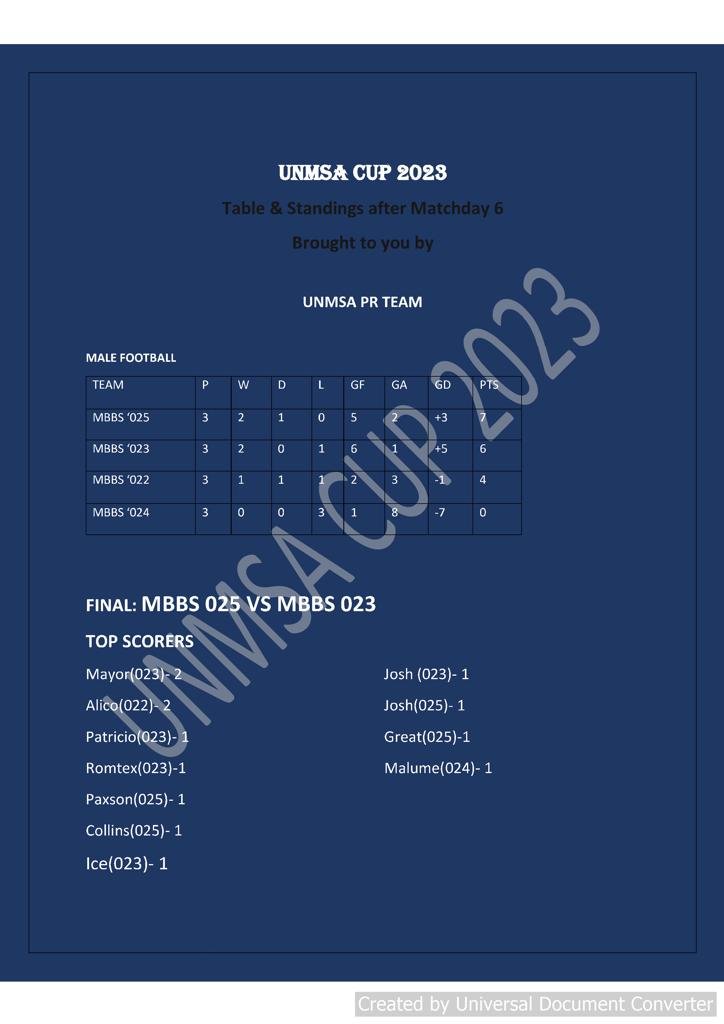 After Matchday 3

Both teams had 2weeks to prepare for the finals.
We had series of training as if we were not students again but rather playing football for a living... It was really tough.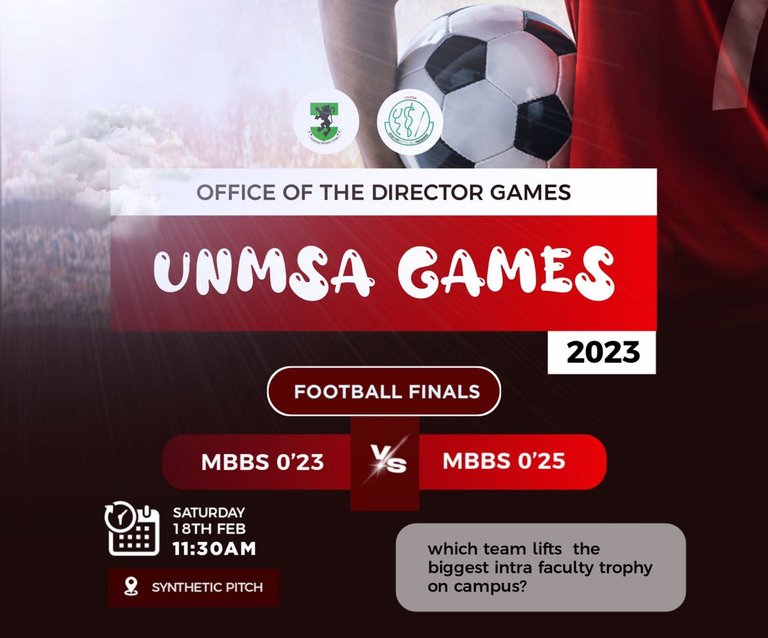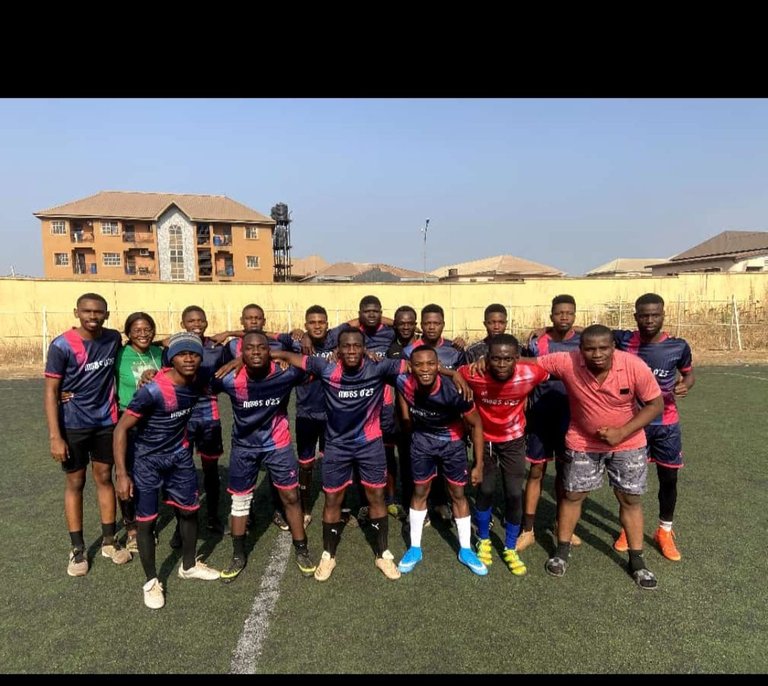 My Class Team
Fast forward to the matchday.... It was really a good start for us as we scored an early goal but then the opponents didn't give hope as they continued pressing so hard and finally got an equaliser almost at the end of the match....
We felt all hope was lost,
It was really devastating,
We felt like crying.

We played the extra time and then it was time for the penalty shootout.
The pressure was high,
Adrenaline was at it's peak,
The prayer point switch was also funny ( An instant, you pray for God to help you score and at the next minute, you are already praying God makes your opponent to lose 😅😅)
As the God of football will have it, we finally won 4-2 on penalties and lifted the 3rd Highest trophy In University, the UNMSA CUP and there on the pitch, we also proclaimed it was, "SUG CUP NEXT!"

Some of our coursemates and the players celebrating

My fellow teammates and I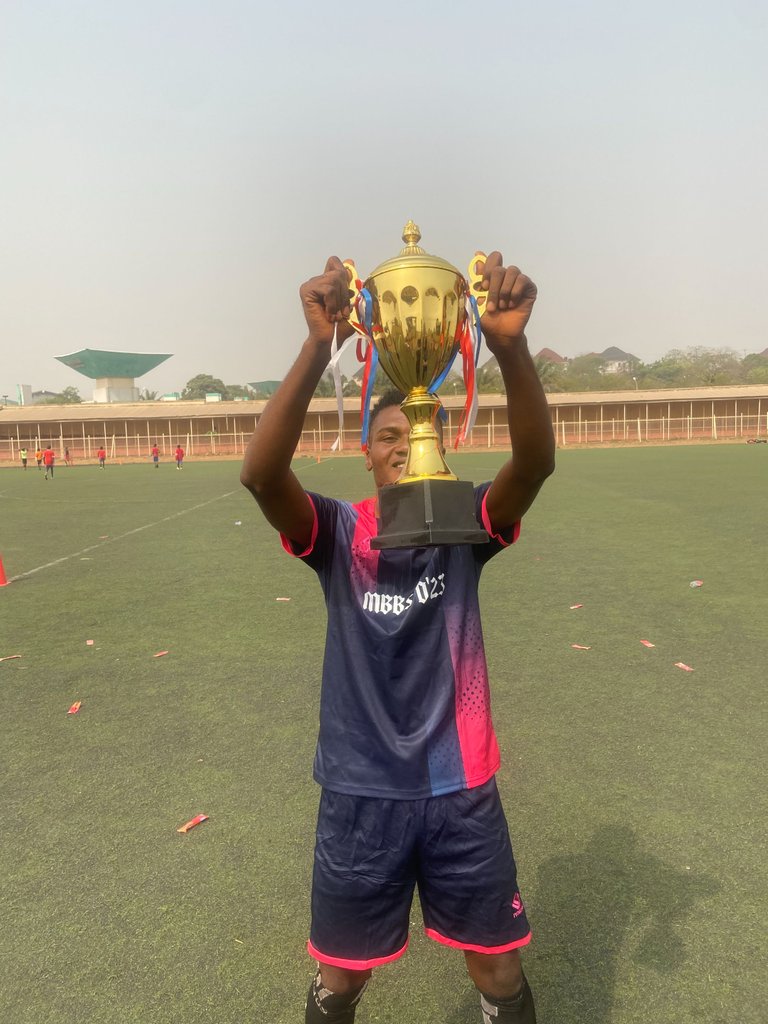 I'll be right back to write if we eventually win the SUG CUP but if you don't see it , don't ask me about it😂😂
I really pray I do though🙏
---
All Pictures Are Mine
Enjoy your day my dear friend 👍
---
---