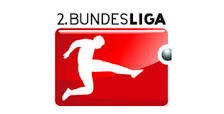 Heute Abend ein interessantes Spiel in der 2. Bundesliga.
An interesting game in the 2nd Bundesliga tonight.

vs.

Düsseldorf spielt zu hause gegen Karlsruhe. Ein Duell im oberen Mitteldeld der Tabelle. Ich sehe leichte Vorteile für Düsseldorf im Heimspiel und tippe 2:1 Heimsieg.
Düsseldorf plays at home against Karlsruhe. A duel in the upper middle of the table. I see slight advantages for Düsseldorf in the home game and predict a 2: 1 home win.
Funny match @all
Best regards & Glück auf
sportfrei