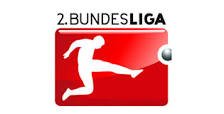 Zum Abschluß des 30. Spieltags in der 2. Bundesliga das Montagsspiel.
At the end of the 30th match day in the 2nd Bundesliga the Monday game.

vs.

Hamburg spielt zu hause gegen Kiel. Hamburg im Heimspiel sicher der Favorit, aber Kiel war immer stark bei Auswärtsspielen in Hamburg. Ich tippe 2:2 Unentschieden.
Hamburg plays against Kiel at home. Hamburg is certainly the favorite at home, but Kiel has always been strong in away games in Hamburg. I bet 2: 2 draw.
Funny match @all
Best regards & Glück auf
sporfrei