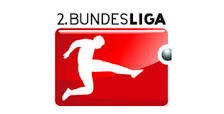 Heute ein sehr interessantes Spiel in der 2. Bundesliga.
Today a very interesting game in the 2nd Bundesliga.

vs.

Hamburg spielt zu hause gegen Karlsruhe. Der HSV in der Krise und der KSC kann ohne Druck spielen. Der HSV hat nominell die wesentich bessere Mannschaft, aber das gwinnen müssen macht psychische Probleme. Ich tippe 1:1 Unentschieden.
Hamburg plays at home against Karlsruhe. HSV in crisis and KSC can play without pressure. HSV nominally has the much better team, but having to win causes psychological problems. I'll bet a 1: 1 draw.
Funny match @all
Best regards & Glück auf
sportfrei