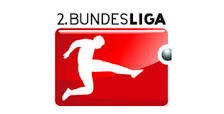 Am Donnerstag ein sehr wichtiges Spiel für Kiel, um den Aufstieg in die 1. Bundesliga.
On Thursday a very important game for Kiel to help them get promoted to the 1st Bundesliga.

vs.

Kiel spielt zu hause gegen Regensburg. Ich sehe klare Vorteile für Kiel und deshalb 3:1 Heimsieg.
Kiel plays at home against Regensburg. I see clear advantages for Kiel and therefore a 3: 1 home win.
Funny match @all
Best regards & Glück auf
sportfrei