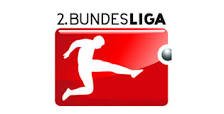 Heute am Samstag 3 weitere Spiele am 30. Spieltag in der 2. Bundesliga.
Today on Saturday 3 more games on matchday 30 in the 2nd Bundesliga.

vs.

Wiesbaden spielt zu hause gegen Dresden. Die Frage ist.... kann Dresden die ersten Punkte holen nach der Coronapause? Ich erwarte ein hart umkämpftes Spiel und am Ende einen glücklichen Heimsieg 1:0.
Wiesbaden plays against Dresden at home. The question is ... can Dresden get the first points after the corona break? I expect a hard-fought game and a happy home win 1-0 in the end.
---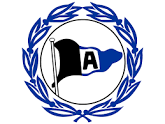 vs.

Bielefeld spielt zu hause gegen Nürnberg. Der Tabellenführer klarer Favorit im Heimspiel gegen schwache Nürnberger. Ich tippe 3:1 Heimsieg.
Bielefeld plays at home against Nürnberg. The league leaders are clear favorites in the home game against weak Nürnberg. I bet 3: 1 home win.
---

vs.

Regensburg spielt zu hause gegen Darmstadt. Ich sehe hier Darmstadt mit leichten Vorteilen und deshalb 1:2 Auswärtssieg.
Regensburg plays against Darmstadt at home. I see Darmstadt with slight advantages and therefore 1: 2 away win.
Funny matches @all
Best regards & Glück auf
sportfrei