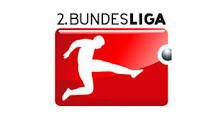 Heute beginnt der 31. Spieltag in der 2. Bundesliga mit 2 interessanten Spielen.
Today the 31st matchday in the 2nd Bundesliga starts with 2 interesting games.

vs.

Dresden spielt zu hause gegen Hamburg. Dresden muß gewinnen um nicht abzusteigen und der HSV muß auch gewinnen um auzusteigen. Ich erwarte ein intensives Spiel und am Ende 2:2 Remis.
Dresden plays against Hamburg at home. Dresden must win in order not to relegate and the HSV must also win in order to move forward. I expect an intense game and in the end 2-2 draw.
---

vs.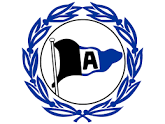 Sandhausen spielt zu hause gegen Bielefeld. Sandhausen hat einen Lauf und Bielefeld ist Tabellenführer. Ich erwarte ein spannendes Spiel und am Ende ein 2:2 Remis.
Sandhausen plays against Bielefeld at home. Sandhausen has a run and Bielefeld is the leader. I expect an exciting game and in the end a 2-2 draw.
Funny matches @all
Best regards & Glück auf
sportfrei