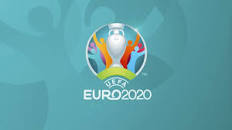 Am Sonntag 2 Spiele bei der Fußballeuropameisterschaft.
On Sunday 2 games at the European Football Championship.

vs.

Italien spielt gegen Wales. Meiner Meinung nach Italien die beste Mannschaft im Turnier und deshalb 2:0 für Italien.
Italy play against Wales. In my opinion Italy the best team in the tournament and therefore 2-0 for Italy.
---

vs.
Die Schweiz spielt gegen die Türkei. Die Türkei bisher sehr enttäuschend und auch gegen die Schweiz sehe ich die türkische Mannschaft im Nachteil Ich tippe 2:0 für die Schweiz.
Switzerland plays against Turkey. Turkey has been very disappointing so far and I also see the Turkish team at a disadvantage against Switzerland. I bet 2-0 for Switzerland.
Funny match @all
Best regards & Glück auf
sportfrei