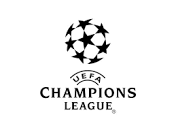 Heute werden die letzten beiden Mannschaften für das Viertelfinale in der Champions League ermittelt.
Today the last two teams for the quarter-finals in the Champions League will be determined.

vs.

Bayern spielt zu hause gegen Chelsea. Bayern hat sämtliche Spiele in der Champions League in dieser Saison gewonnen. Das Hinspiel in London gewann Bayern mit 0:3. Ich sehe Bayern klar in der nächsten Runde und tippe 2:1.
Bayern play against Chelsea at home. Bayern have won all games in the Champions League this season. Bayern won the first leg in London 0:3. I see Bayern clearly in the next round and I bet 2: 1.
---

vs.

Barca spielt zu hause gegen Napoli. Nach dem Unentschieden im Hinspiel sehe ich ein Spiel auf Augenhöhe. Ich tippe 1:1 nach 90min. und 2:1 nach Verlängerung.
Barca play against Napoli at home. After the draw in the first leg, I see a match on equal terms. I guess 1: 1 after 90 minutes. and 2: 1 after extra time.
Funny matches @all
Best regards & Glück auf
sportfrei