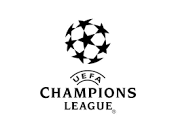 Heute Abend das 2. Rückspiel im Halbfinale der Champions League.
Tonight the second second leg in the semi-finals of the Champions League.

vs.

Chelsea spielt zu hause gegen Real. Nach dem 1:1 Unentschieden im Hinspiel stehen die Chancen 50:50. Chelsea hat Heimspiel, aber Real eine riesige Erfahrung in der Champions League. Ich tippe 1:1 nach 90min und nach 120min. Zum Schluß gewinnt Chelsea im Elfmeterschießen.
Chelsea play at home against Real. After the 1-1 draw in the first leg, the odds are 50:50. Chelsea have a home game, but Real have a huge experience in the Champions League. I guess 1: 1 after 90 minutes and after 120 minutes. In the end, Chelsea wins on penalties.
Funny match @all
Best regards & Glück auf
sportfrei