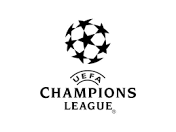 Heute das 4. Viertelfinalspiel in der Champions League.
Today the 4th quarter-final game in the Champions League.

vs.

ManCity spielt gegen Lyon. ManCity klarer Favorit, aber Vorsicht... Lyon hat den italienischen Meister Juve im Achtelfinale besiegt. Ich tippe 1:1 nach 90min. und 2:1 Sieg für ManCity in der Verlängerung.
ManCity plays against Lyon. ManCity clear favorites, but be careful ... Lyon defeated Italian champions Juve in the round of 16. I guess 1: 1 after 90 minutes. and 2-1 win for ManCity in extra time.
Funny match @all
Best regards & Glück auf
sportfrei