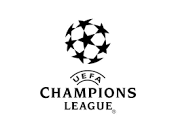 Heute das erste Hinspiel im Halbfinale der Champions League.
Today the first first leg in the semi-finals of the Champions League.

vs.

Real spielt zu hause gegen Chelsea. Real im Heimspiel meiner Meinung nach Favorit. Real hat sehr viel Erfahrung in der Champions League und ist zu hause eine Macht. Ich tippe 2:1 Heimsieg.
Real play against Chelsea at home. Real favorite at home in my opinion. Real have a lot of experience in the Champions League and are a power at home. My guess is 2: 1 home win.
Funny match @all
Best regards & Glück auf
sportfrei