Champions League, week 3, Leipzig vs. Celtic & Sevilla vs. Dortmund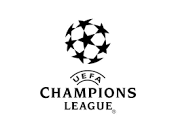 Heute die verbleibenden Spiele des 3. Spieltags in der Champions League.
Today the remaining games of the 3rd matchday in the Champions League.

vs.

Leipzig spielt zu hause gegen Celtic. Leipzi gmuß das Heimspiel gewinnen, um noch eine Chance in der Champions League zu haben. Celtic ist aber sehr kampfstark und deshalb tippeich 1:1 Unentschieden.
Leipzig plays Celtic at home. Leipzig must win the home game to have a chance in the Champions League. But Celtic is very strong and therefore a 1:1 draw.
---

vs.

Sevilla spielt zu hause gegen Dortmund. Dortmund schwach in der Bundesliga und in der Champions League. Ich sehe Sevilla mit leichen Vorteilen und tippe 2:1 Heimsieg.
Sevilla plays Dortmund at home. Dortmund weak in the Bundesliga and in the Champions League. I see Sevilla with slight advantages and guess 2:1 home win.
Funny matches @all
Best regards & Glück auf
sportfrei
Posted using SportsTalkSocial
---
---