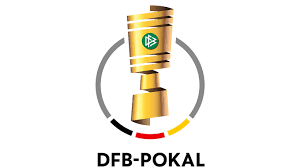 Morgen das große Finale im DFB-Pokal in Berlin.
Tomorrow the grand finale in the DFB Cup in Berlin.
vs.

Leverkusen spielt gegen Bayern München. Leverkusen mit einer sehr starken Mannschaft in der Offensive, aber in der Abwehr meist mit einigen Fehlern. Ich erwarte ein spannendes Spiel, am Ende wird Bayern gewinnen und die Trophäe feiern. Ich tippe 2:3 nach Verlängerung.
Leverkusen plays against Bayern Munich. Leverkusen with a very strong team on the offensive, but usually with a few mistakes in defense. I expect an exciting game, in the end Bayern will win and celebrate the trophy. I bet 2: 3 after extra time.
Funny match @all
Best regards & Glück auf
sportfrei