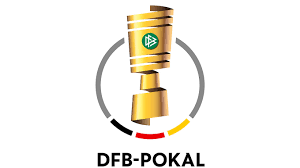 Heute das 2. Halbfinalspiel im DFB-Pokal, wobei der Finalgegner von Leverkusen gesucht wird.
Today the 2nd semi-final game in the DFB Cup, whereby the final opponent is sought by Leverkusen.

vs.

Bayern spielt zu hause gegen Frankfurt. Bayern in absoluter Topform und im Heimspiel klarer Favorit. Ich tippe 3:0 Heimsieg und damit Bayern im Finale.
Bayern play against Frankfurt at home. Bayern in top form and a clear favorite in the home game. I bet 3-0 home win and Bayern in the final.
Funny match @all
Best regards & Glück auf
sportfrei