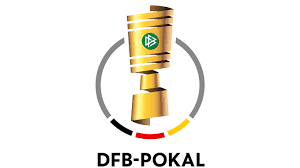 Heute Abend das erste Halbfinalspiel in DFB-Pokal.
Tonight the first semi-final game in the DFB-Pokal.

vs.

Bremen spielt zu hause gegen Leipzig. Bremen seit Jahren stark im DFB-Pokal., aber in der Bundesliga sehr schwach in den vergangenen Spielen. Leipzig ist die wesentlich bessere Mannschaft und wird meiner Meinung nach klar in Bremen gewinnen. Ich tippe 1:3.
Bremen plays against Leipzig at home. Bremen has been strong in the DFB Cup for years, but very weak in the Bundesliga in previous games. Leipzig are the much better team and in my opinion they will clearly win in Bremen. I'll bet 1: 3.
Funny match @all
Best regards & Glück auf
sportfrei