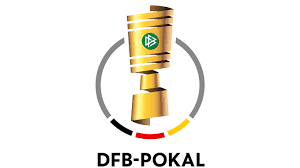 Heute das 2. Halbfinalspiel im DFB-Pokal.
Today the 2nd semi-final game in the DFB-Pokal.
vs.

Dortmund spielt zu hause gegen Kiel. Kiel wird versuchen mit Kampf und Aggressivität den BVB zu beeindrucken. Meiner Meinung nach ist Dormund klarer Favorit, weil die Mannschaft individuell sehr stark ist. Ich tippe 3:1 Heimsieg.
Dortmund plays against Kiel at home. Kiel will try to impress BVB with fight and aggressiveness. In my opinion, Dormund is the clear favorite because the team is very strong individually. My guess is 3: 1 home win.
Funny match @all
Best regards & Glück auf
sportfrei