Europameisterschaft, Dienstagsspiele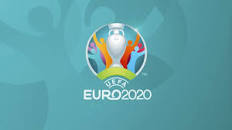 2 Spiele am Dienstag bei der Fußballeuropameisterschaft.
2 games on Tuesday at the European Football Championship.

vs.

Ungarn spielt gegen Portugal. Ungarn hat eine gute Mannschaft, aber ich denke Portugal ist ein bisschen stärker und deshalb 1:2 für Portugal.
Hungary plays against Portugal. Hungary have a good team, but I think Portugal are a bit stronger and therefore 1: 2 for Portugal.
---

vs.

Frankreich spielt gegen Deutschland. Deutschland nur im vergangenen Spiel überzeugend, aber Frankreich spielt seit Jahren konstant gut. Ich tippe 3:2 für Frankreich.
France plays against Germany. Germany only convincing in the last game, but France has played consistently well for years. My guess is 3: 2 for France.
Funny matches @all
Best regards & Glück auf
sportfrei
---
---