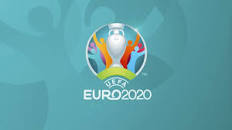 Weiter geht es bei der Fußballeuropameisterschaft mit 3 Spielen am Freitag.
The European Football Championship continues with 3 games on Friday.

vs.

Schweden spielt gegen die Slovakei. Ich sehe die Slovakei knapp im Vorteil und deshalb 1:0 für die Slowakei.
Sweden plays against Slovakia. I see Slovakia at a slight advantage and therefore 1-0 for Slovakia.
---

vs.

Kroatien spielt gegen Tschechien. Ich sehe hier ein Spiel auf Augenhöhe und am Ende 1:1 Remis.
Croatia plays against the Czech Republic. I see a game at eye level and a 1-1 draw in the end.
---

vs.

England spielt gegen Schottland. Ich sehe England als klaren Favorit und deshalb 2:0 für England.
England play against Scotland. I see England as the clear favorites and therefore 2-0 for England.
Funny matches @all
Best regards & Glück auf
sportfrei