Heute Abend ein Testländerspiel der Deutschen Fußballnationalmannschaft.
Tonight a test international match of the German national soccer team.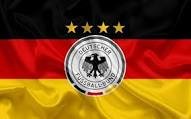 vs.

Deutschland spielt zu hause gegen die Türkei. Nach den zwei Unentschieden in den vergangenen zwei Länderspielen muß Deutschland heute ein überzeugendes Heimspiel zeigen. Ich tippe 3:0.
Germany plays against Turkey at home. After the two draws in the last two internationals, Germany has to show a convincing home game today. I'll bet 3: 0.
Funny match @all
Best regards & Glück auf
sportfrei