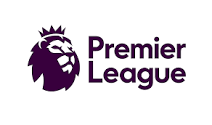 Heute 2 Spiele in der Premier League.
Today 2 games in the Premier League.

vs.

Leicester spielt zu hause gegen Brighton. Klarer Heimsieg mit 3:1.
Leicester plays against Brighton at home. Clear home win with 3: 1.
---

vs.

Tottenham spielt zu hause gegen West Ham. Ich sehe auch hier einen klaren Vorteil für die Heimmannschaft und deshalb 3:1.
Tottenham play against West Ham at home. I also see a clear advantage for the home team here and therefore 3: 1.
Funny matches @all
Best regards & Glück auf
sportfrei