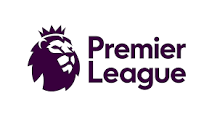 Ein interessantes Spiel heute Abend in London und die Frage...
gewinnt der LFC und Jürgen Klopp heute den Titel in England zu hause auf dem Sofa?
An interesting game tonight in London and the question ...
Does the LFC and Jürgen Klopp win the title in England at home on the sofa?

vs.

Chelsea spielt zu hause gegen Man City. Chelsea benötigt jeden Punkt für das Erreichen der Champions League und Man City ist sicher 2. in der Tabelle. Ich erwarte ein Spiel auf Augenhöhe und am Ende 2:2 Remis.
Chelsea play against Man City at home. Chelsea needs every point to reach the Champions League and Man City is sure 2nd in the table. I expect a game at eye level and in the end 2-2 draw.
Funny match @all
Best regards & Glück auf
sportfrei