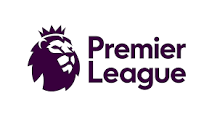 Heute Abend das erste Heimspiel an der Anfield Road nach der Coronapause.
Tonight the first home game on Anfield after the corona break.

vs.

Liverpool spielt zu hause gegen Crystal Palace. Im vergangenen Spiel hatte Liverpool große Probleme seine Spielstärke zu zeigen und Torchancen zu erspielen. Ich denke und hoffe es wird heute besser und Liverpool kann das Heimspiel gegen eine kampfstarke Mannschaft von Crystal Palace gewinnen. Ich tippe 3:2.
Liverpool play against Crystal Palace at home. In the previous game Liverpool had big problems to show their strength and to create chances. I think and hope it gets better today and Liverpool can win the home game against a strong Crystal Palace team. I bet 3: 2.
Funny match @all
Best regards & Glück auf
sportfrei