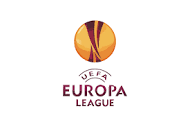 Heute 4 Spiele in der Runde der 16 in der Europaleague.
Today 4 games in the round of 16 in the European League.

vs.

Donezk spielt zu hause gegen Wolfsburg. Donezk hat das Hinspiel auswärts in Wolfsburg mit 2:1 gewonnen und ist meiner Meinung nach auch im Heimspiel Favorit. Ich tippe 2:1 Heimsieg.
Donetsk plays at home against Wolfsburg. Donetsk won the first leg away in Wolfsburg 2-1 and is also my favorite in the home game. I bet 2: 1 home win.
Funny match @all
Best regards & Glück auf
sportfrei