Heute Abend das letzte Testspiel der Deutschen Fußballnationalmannschaft vor der Europameisterschaft.
Tonight the last test match of the German national soccer team before the European championship.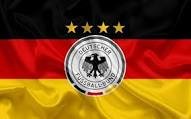 vs.

Deutschland spielt gegen Lettland. Nach dem enttäuschenden 1:1 gegen Dänemark muß heute ein klarer Sieg gegen Lettland her. Ich hoffe auf eine souveräne Leistung und 3:0 für Deutschland.
Germany plays against Latvia. After the disappointing 1-1 draw against Denmark, a clear victory against Latvia is needed today. I hope for a sovereign performance and 3-0 for Germany.
Funny match @all
Best regards & Glück auf
sportfrei