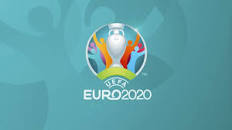 3 weitere Spiele bei der Fußballeuropameisterschaft am Samstag.
3 more games at the European Football Championship on Saturday.

vs.

Ungarn spielt gegen Frankreich. Frankreich für mich klarer Favorit und deshalb 3:0 für Frankreich.
Hungary plays against France. France are the clear favorites for me and therefore 3-0 for France.
---
vs.

Portugal spielt gegen Deutschland. Nach dem enttäuschenden Spiel gegen Frankreich muß sich die Deutsche Mannschaft steigern, aber ich denke Deutschland wird auch das 2. Spiel knapp verlieren. Ich tippe 1:0 für Portugal.
Portugal plays against Germany. After the disappointing game against France, the German team has to improve, but I think Germany will just lose the second game. I'll bet 1-0 for Portugal.
---

vs.

Spanien spielt gegen Polen. Ich erwarte ein Spiel auf Augenhöhe und am Ende ein 1:1 Remis.
Spain plays against Poland. I expect a game at eye level and a 1-1 draw in the end.
Funny matches @all
Best regards & Glück auf
sportfrei