Buffalo Bills player collapses on field and needed CPR to be resuscitated
While I was not watching the game live I am aware of several Cincinnati fans who were really looking forward to this very important game that could secure the Bengals a solid place in the playoffs. The game was looking good up to the point where a Buffalo Safety named Damar Hamlin suddenly collapsed on the field after a tackle and didn't get back up.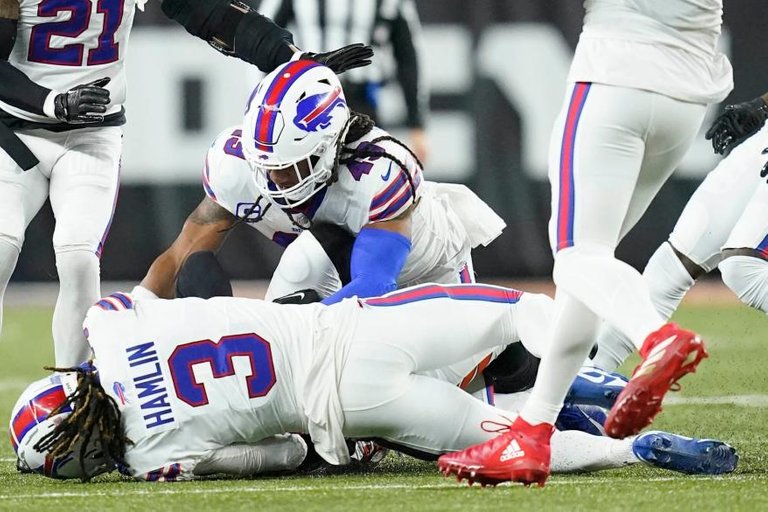 src
He received life-saving precautions on the field and the mood was tense for the 20 minutes or so that medical staff rushed to the field. The sold out crowd was in near silence during the time that Hamlin was eventually taken out of the stadium and rushed to a local hospital.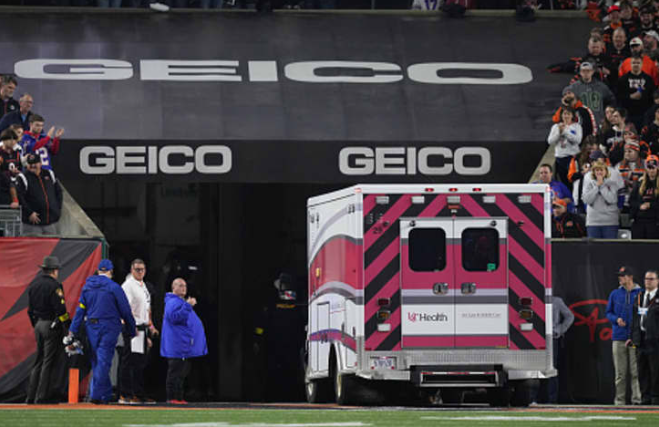 src
Hamlin was last reported stable although there was a time there that he was in critical condition and there were fears that he was going to die. He had to be "put under" in order to install a breathing tube and as of yet, nobody knows what happened to him.
The game was temporarily suspended at that point, even after Hamlin was taken out of the stadium. It would be about an hour that had passed before NFL officials announced that the game was over and would not continue on this night. This is the first time in my life that I can recall anything like this happening. There have been games that were postponed due to Covid and others that had to be cancelled because of terrible weather conditions. I have never seen a game that started and then had to be called off due to injury.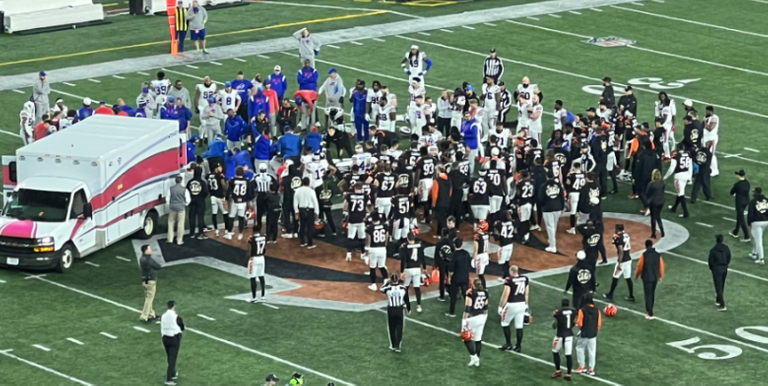 src
It remains to be seen if the game will be finished at a later date and this is going to be very complicated as far as the playoff picture is concerned. They can't just SKIP a game can they? But then again we don't really have enough time to reschedule an entire Monday Night Football between now and then.
We need to keep in mind that Hamlin is merely 24 years old and compared to almost everyone else on the planet, he is in phenomenal shape. What could have possibly led to this happening? PED's? Vaccines? some other pre-existing heart condition? The internet is abuzz with speculation right now but we are going to have to wait and see. I would be willing to bet that if it is some sort of nefarious situation like illegal drugs that we are not going to get the truth. It'll be interesting to see what they come up with though.
---
---