There was a time when Cam Newton was without question the best quarterback in the NFL. Those years are behind us now though, and after his move to New England and pretty decent season with them, I and many others were left asking ourselves "did he do enough?"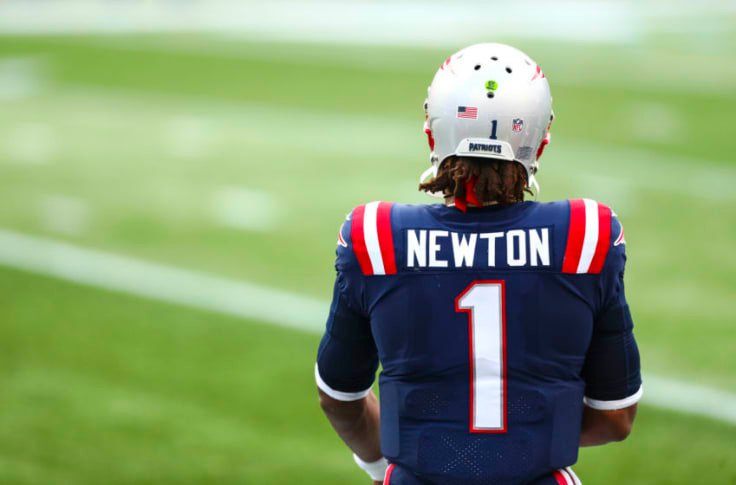 src
If you look into the stats, Cam actually had a really fantastic year with the Patriots as his completion percentage was actually better than all but one of the years he has been a professional. This includes the year that the Panthers went undefeated and then shockingly lost pretty badly in the Super Bowl. He also rushed for nearly 600 yards, which is very impressive for any quarterback although this is not unusual for Cam, this is the type of player he is. Cam is that rare breed of QB that probably could be a running back if he wasn't a quarterback.
So when the Patriots decided to draft another quarterback to their roster, Cam took it personally and posted a cryptic message to his Insta shortly after the announcement was made.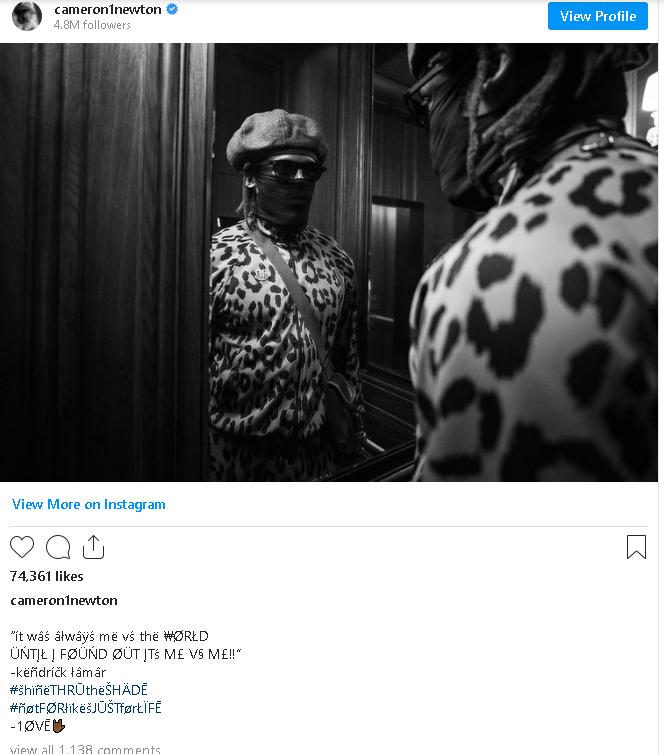 I had to look up what any of this means but apparently the most important part of it is the part where he says that "It is me vs me."
The Pats picked up a 15th round pick and it kind of surprised me and most of the sporting world when they went for Alabama quarterback Mac Jones when they already have a pretty stacked QB section over at New England.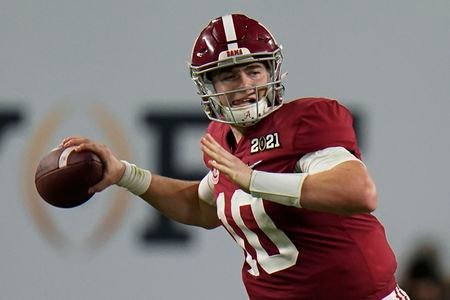 src
As you may recall, Newton was originally signed only to a one-year contract with the Patriots as they apparently were unwilling to commit for a longer time-period. Even now they have only signed him to another single-year contract and a lot of his pay is performance based and reportedly worth up to $14 million.
Cam should be worried about the signing of Mac Jones because the Patriots have always been very good at seeing well into the future and if Mac is moved up to the top spot and is able to perform, the franchise will likely be far more interested in developing Jones as a team leader than to spend time and money on an aging legend like Cam.
Cam isn't exactly washed up, quite the opposite actually. At 31 years of age he isn't exactly a grandpa on the field either. However, when NFL players reach this age the teams that employ them start to worry about the damage that the grind of the game will have taken on them at this point and need to prepare for the all but inevitable notion that at some point, every player is going to start to be injury-prone.
In the meantime, New England has not made any sort of statement about replacing Cam but the fact that they would draft a top college quarterback is a good indication that Cam needs to perform, or face the axe. In my mind this should actually be very effective on Cam since he has had problems with his attitude in the past when he was at Carolina and this attitude is a big part of the reason why he was released and also took a relatively massive pay cut in the process.
The addition of Mac Jones, when it first happened, to me, seemed like a bad idea. However, now that I have had some time to look at both the long and short-term effects that his addition to the squad could have, it might have been one of the best they could have made. Jones' addition to the squad will ensure that Cam performs at his best and keeps his sky-high ego in check. He now knows that if he starts to slip, there actually is someone on the roster than can potentially replace him. This draft pick might have been more of a motivation for Cam than it was an opportunity for Mac.
It will be interesting to see what happens in the 2021 season. As of now the Patriots have indicated that Cam Newton is still their go-to guy for the starting slot.