Does skateboarding belong in the Olympics?
Maybe it is just because I am older and was actually a teenager when skateboarding was growing in popularity. Maybe it is because I didn't really participate in this craze and instead played regular sports like basketball, football(of the american variety) and soccer. Maybe it's just because I don't really understand how skateboarding can actually be judged. There's a lot of different factors but for the most part I think we were better off when these sports were exclusively part of the X-games and not part of the tradition that is the Olympics.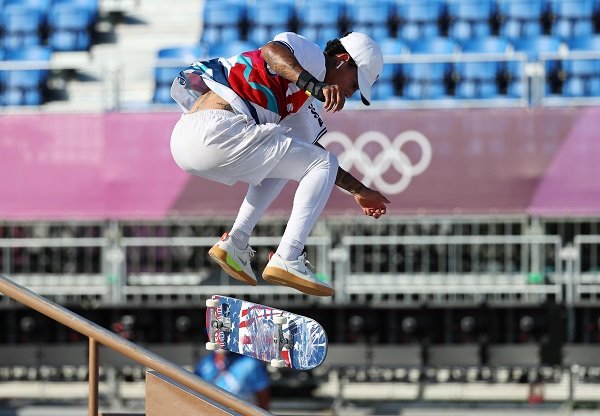 src
I suppose it might be an attempt on the part of the Olympic committees to keep the "brand" a bit more modern and appealing to the youth of today but to me this kind of seems like a rather extreme break from tradition. In my opinion it all kind of began when snowboarding was introduced to the winter Olympics and this kind of opened the door for skateboarding in the summer Olympics. I think that if you can compete in an event with Air Pods in your ears, that this sport doesn't really belong here.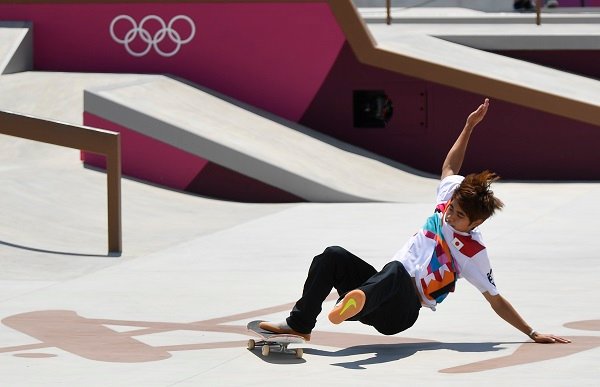 src
I'll admit that I didn't watch the skateboarding final but this isn't necessarily because I don't like skateboarding, it is because it was on in the middle of the damn night where I live. Apparently Japan won the first gold medal ever for the event and I don't think anyone is trying to claim that it is rigged or anything. However, a lot of the judging to me seems to be very subjective and in that regard I think there is always going to be some sort of bias or even politics involved in the judging.
I guess I'm just an old soul when it comes to the Olympics and I suppose skateboarding is in fact, considerably more exciting than the 93 rounds of archery that they have where China cleans up on the medals. I dunno, skateboarding just seems out of place because in my mind it is a bit too modern and doesn't seem very Olympics-like.
To be honest I don't even know if the X-games is even a thing anymore. It was really popular back in the 90's and early 2000's but maybe it collapsed. I don't have any idea because I wasn't really a fan since these activities were things that little kids did in the park until they were 20 or so and then they moved on to other things.
In that regard I suppose that skateboarding has a lot in common with many gymnastics sports. The people that win these events tend to do so at a very young age and very few people still compete past the age of 24 or so. So maybe I am wrong.
For me, this sport doesn't belong in the Games but I suppose it is here for good now and I guess this bodes well for manufacturers of skateboard equipment and also for hospitals tending to kids with broken limbs. Even skateboarding legend Tony Hawk is on the fence about it being in the Olympics when he said "The Olympics needs our cool factor more than we need their validation." While Tony stands to gain financially from the sport being in the Games you can kind of tell that he maybe would be ok with it not being an event as well.
What do you think? Should skateboarding be a part of the Olympic Games?
---
---