Jake Paul in talks with Conor McGregor? Please no
The rise of fake boxing with the Paul brothers and anyone who needs money is a very real thing. Well, except if you think Floyd Mayweather, who definitely doesn't NEED the near $100 million that he got from boxing older brother Logan Paul, wasn't really trying. There's plenty of controversy about that fight that both Paul and Mayweather did a good job of sweeping under the rug.
I have watched but not paid for all of these fights and even though I am not much of a boxing fan these "superfights" have all been relatively boring and loaded with amateurish mistakes that look more like a brawl than a fight. The Triller fight with Mike Tyson was not better as neither of those guys looked like they were even trying to KO the other.
It's all just about the money and I'm guessing the sports world is dumb enough to fall for it all.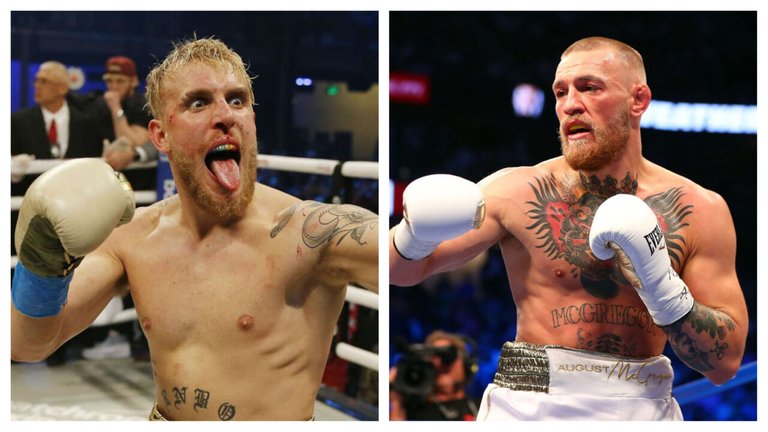 src
Jake Paul, who never met a microphone that he didn't like, has a fight with one of the most boring UFC fighters of all time next month on August 29th. Despite the fact that I hated Tyron Woodley when he was on UFC and even when he was briefly champion, I sincerely hope that he puts Jake to sleep if for no other reason than to shut his big mouth for a little while.
That fight hasn't even taken place yet and Jake is already talking with whoever will listen about how he is in talks with McGregor, who has a floppy leg at the moment thanks to breaking multiple bones in his leg against Dustin Poirier. Jake says "I'm the money fight for McGregor or anyone else right now." The arrogance of this guy is just out of the park.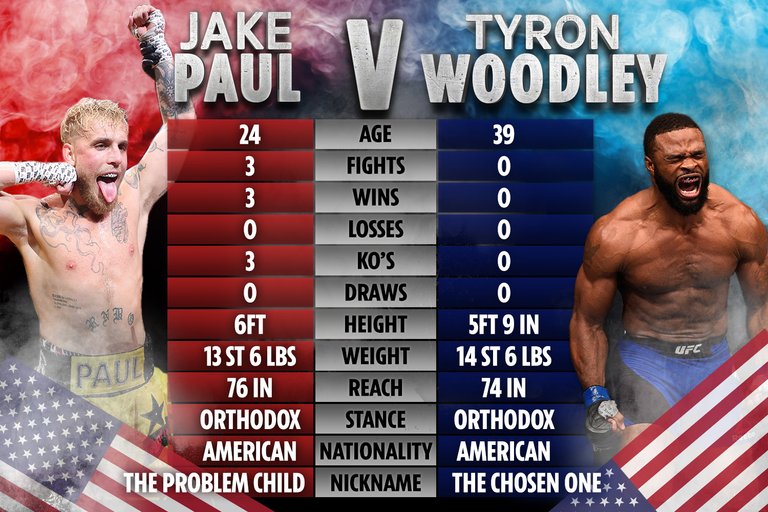 src
There are a number of reasons why I think that Jake Paul will actually win this fight and one of those reasons is that I believe the entire thing is rigged from the start. These guys that Paul has fought up to this point are not actual boxers and even though he is used to hitting things, Tyron Woodley is a MMA fighter, not a boxer. If anyone out there doesn't think there is a difference between the two I encourage you to go hit a heavy bag while someone is kicking you in the stomach.
I did a bit of MMA when I was much younger and you have to be aware of so much more than you do in boxing and therefore your striking ability is diminished because of the fact that you have to defend against kicks and takedowns as well. Therefore, most boxers tend to be faster with the arms because that is the only thing they have to use. I'm no expert of course but we only need to look at what happened to Conor when he fought Mayweather way back when. The hype surrounding that event is likely the reason why we have all these fights between old and mostly washed up dudes versus the Paul brothers.
I think we actually have Conor to blame for this because he started it and it's really kind of amazing that it took this long for these "superfights that aren't very super at all" to be more widespread. The only thing "super" about them is how much money ends up being involved.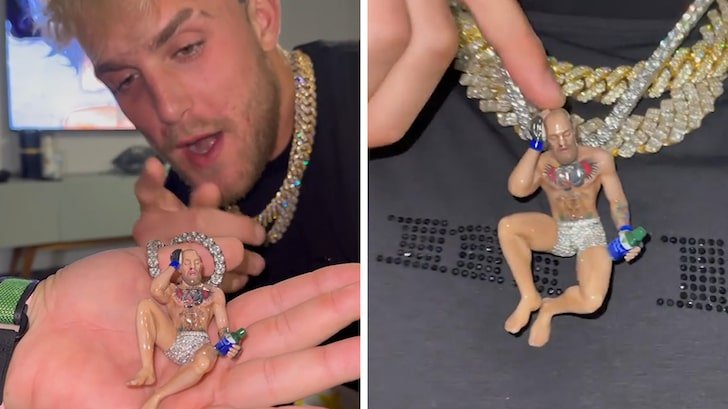 src
Jake keeps taunting McGregor, but hopefully Conor can simply not respond to it all
For what it's worth, I hope that Conor isn't really seriously considering fighting Jake Paul. If he does anything at all he needs to focus on MMA and get back in the octagon in order to fix the damage he did to his legacy in the past 2 years. He was climbing the ladder as being considered one of the best of all time and these days, he doesn't even look like he belongs in the top-10 of his weight division.
If he goes and fights one of the Paul brothers, I think that will be the hammer in the coffin as far as his fighting career is concerned and maybe at this point McGregor doesn't care.
---
---