Jake Paul signs MMA contract with UFC competitor PFL
I'll be honest here and say that I have never paid much attention to PFL nor am I familiar with any of the fighters on their roster. I would imagine that a lot of people have this same level of ignorance as far as the promotions is concerned but if Jake can keep his personal style of hype train going, I would imagine that this is about to change.
As of 5-Jan-2023 Paul has signed a multi-year deal with Professional Fighters League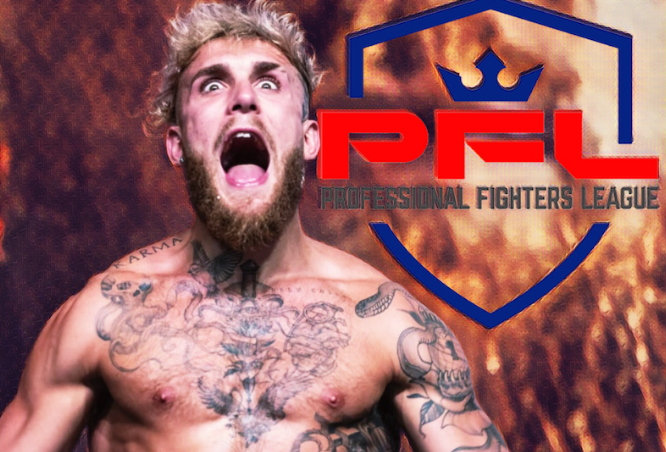 src
Now there is one major thing that people need to understand about Jake's signing and that is that he didn't just shop around for whoever was going to give him the best offer, he is in fact a minority shareholder of the company, so in effect he is signing a contract with himself to a certain degree.
Now I am not a huge fan of Jake Paul and I have my reservations about his 6-0 boxing record and even feel that some, if not all, of the fights were rigged to some degree. However, I do like that he has been a strong advocate for fighter pay in MMA and he is one of the few people whose voice actually gets heard when this debate even comes up. There is tons of evidence to suggest that a vast majority of the UFC fighters and even more so in lower promotions, make so little money that there is a very good chance that the average office worker who's name nobody even knows, makes more money than people who are on international pay-per-view events.
Jake has always called for an increase in fighter pay and has even called out the biggest names in the sport about this issue including Dana White. Dana's response to this sort of criticism is normally to all but ignore it, which honestly is the best way that he could deflect this sort of PR. Thus far no noticeable changes have been made to UFC's pay structure.
Jake is introducing a new division in PFL called "Super Fight" where at least 50% of all pay-per-view income is dedicated as purses for the actual fighters. This could end up being very attractive to fighters in every existing promotion, and it will be very interesting to see if this can result in some of the top talent actually doing something that no one has been able to do before and that is to poach talent from UFC. Up to now this door has almost exclusively been a "one way" thing with UFC poaching talent from all other promotions but the only time we see it swing the other way is when their stars get washed up and are no longer wanted by UFC. The only exception to this that I can think of is Cyborg.... and that story has a lot more to it than just her getting beaten once.
Jake has also continued to pursue a next opponent for his boxing promotion and the field seems to be getting whittled down to just a few names one of which most people would likely really like to see against Nate Diaz. Surprisingly (or perhaps not, depending on how you feel about Diaz), Nate has barely even acknowledged the offer than Paul has made for him and instead is focusing on getting involved with some Japanese MMA promotion whose name currently eludes me.
So even though Jake's arrogant attitude annoys me for the most part, this could actually end up being a major step for improvements in fighter pay as far as all of MMA is concerned. If he is able to make a dent in the industry with his organization that at least appears to be more concerned with the well-being of their employees, he might just change the game forever.
Or it could just be some sort of XFL sort of fizzle. It will be exciting to see what impact it can have though, and I am looking forward to it. Now let's just hope that Jake can actually compete.
---
---