The title of this article is mean to be sarcasm just in case you didn't get it. When Khabib "retired" the thought going through my mind was that this was a gimmick to get more money or create more hype. His name never dropped off the UFC website, he was still listed as the best PFP (pound for pound) fighter in the world, and there were plenty of rumors about his retirement being a sham from the start and also a negotiating piece with Dana White, whom the Russian has had issues with in the past at one point threatening to leave UFC for Bellator if White stripped him of his purse because of a ring violation (PRO TIP: Khabib got to keep his purse)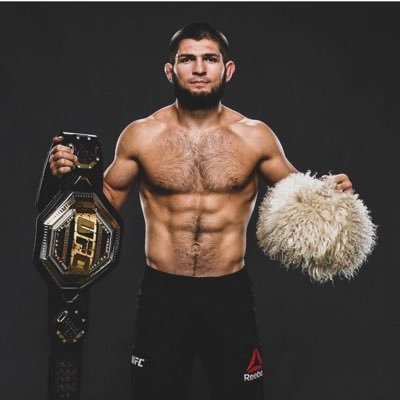 src
I never believed his retirement was real
While he didn't say specifically who he was referring to, in a recent interview he stated (translated) that he's "open to the idea of another fight(s) if the right opportunity arises."
It is up to anyone to guess who he considers the "right" opponent to be. I am sure there are a lot of people that would like for it to be McGregor, but after "The Notorious One" lost pretty badly in January, this fight wouldn't make much sense, nor would it be fair to the others in his weight division who much moreso deserve a chance at the belt the Conor does.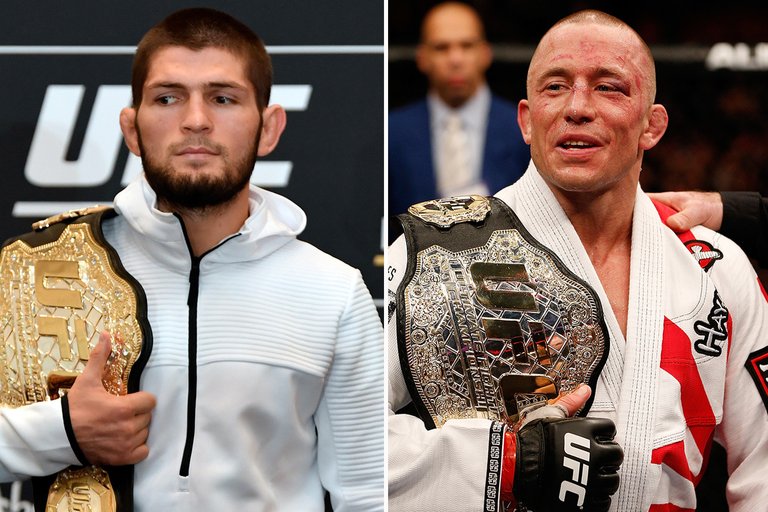 src
The "dream match" that people talk about the most is a showdown with Georges St. Pierre but there are a number of reasons why this fight is very unlikely to happen. For one thing, these guys are not in the same weight class and both of them have suggested that they don't have any interest in going down (or up) a weight class in order to make it happen. Khabib specifically said this
"I won't fight at 170. That's for sure, It's not my natural weight. When I'm in shape, my weight is around 180. To cut down to 177 and weigh in around 176 on fight night against the best fighter of the weight class in the history of the sport? No."
There is also the question about whether or not Georges has even been training since his retirement after submitting Michael Bisping in the 3rd round back in 2017. Nearly 4 years sounds like a long time in regards to anything, but when it comes to being in the shape necessary to be at the type of fitness level required to fight at the top level, it may as well be a lifetime depending on what Georges has been up to in that time. We know he's done some cameos in films and well, that is about it.
I would say there is very little chance of that happening because why would Georges want to come back and potentially tarnish his legacy? He has plenty of money already so that aspect of it is rather irrelevant as well. Who knows, maybe he threw all his money away on a failed real-estate project.
The likely person for Khabib to face would be Dustin Poirer, who recently dispatched Conor McGregor in a truly dominating fashion in late January but I also feel that this fight is unlikely since Poirer already faced Khabib (and lost) back in 2019.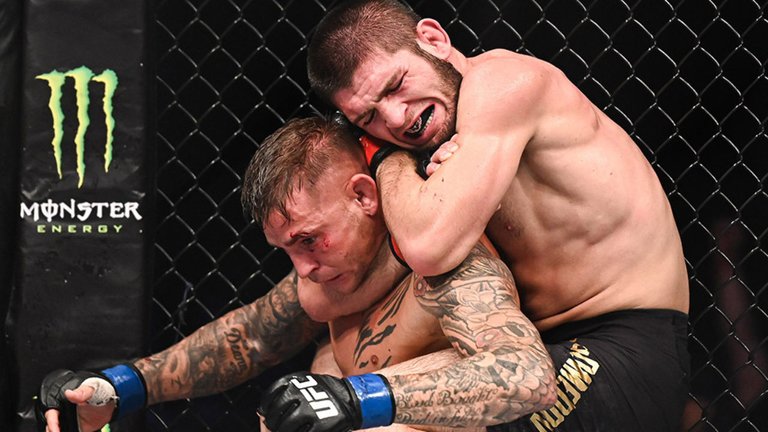 src
One could make the argument that Poirer has improved a great deal since then but we haven't had a chance to see his ground game since that loss since both fights since then have for the most part, stayed in a standing position and the ground was only a factor for some quick ground and pound. Since Khabib has some of the best ground games in the world, this matchup would likely result in the exact same ending.
---
So the question remains: Who is the person on the other end of "the right fight" that Khabib is referring to? Do you have any ideas? I'm drawing a blank here. I think that when "The Eagle" talks about the "right fighter" I think he meant to say "the right money."
Am I wrong?