Korean Zombie facing 6-month medical suspension
Last week's fight with "The Korean Zombie" facing off against Dan Ige is probably one of the only back an forth 5 round fights that I have enjoyed in the past year. For someone not terribly familiar with the sport it might have seemed boring because they spent a lot of time on the ground vying for position for a submission or simply to earn points on the scorecards. It might have been Chan Sung Jung's strategy from the start to not try to finish the fight because no one has been able to finish Dan Ige ever and trying to be the first one to do it is a pretty lofty goal for anyone.
It was a big surprise to me to find out that Jung actually dislocated his shoulder during the fight vs Ige and it just goes to show how extremely tough these men and women in MMA are when something like this happens.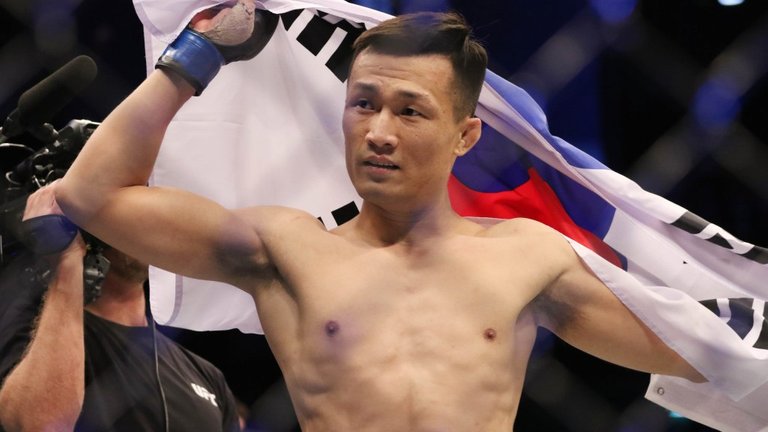 src
Imagine being tough enough that not only are you going to go toe-to-toe with an absolute killer in a cage match for 25 minutes but then spend some of the fight not even realizing that you have seriously hurt your shoulder in the process. Not only that, but even once the fight is over and you are raising your arms in victory with your country's flag behind you, you still don't even notice it.
Pain is just a daily occurrence for these guys I guess and something that would have all of us normal people on the floor crying in agony is something that they don't even realize has happened until a doctor points it out.
I can recall several other incidents like this such as when Jon Jones had a broken toe at the end of a fight but didn't even realize it until after it was pointed out to him by Joe Rogan in the post-fight interview.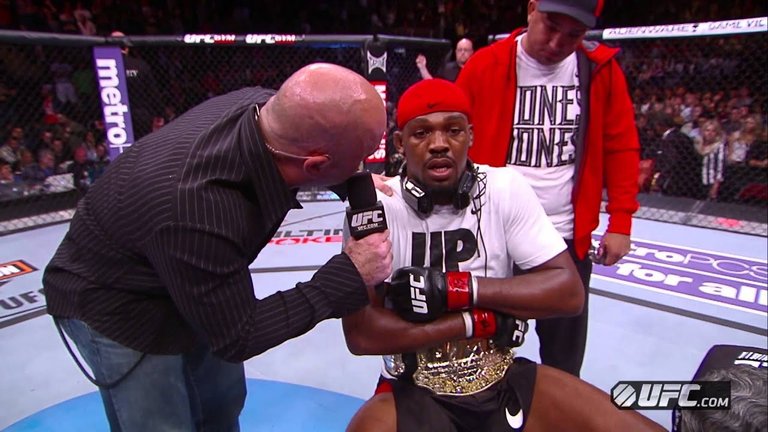 src
they got him a chair after it was pointed out to him. I have intentionally not included a photo of the actual injury because it is pretty gruesome but if you want to look it up just type in "Jon Jones broken toe" into an image search if you dare
6 months of "sitty outty time" could hurt the Zombie pretty badly because after his win over Ige he could be looking at a shot at the belt if he were to secure another victory over someone else in the top 5. There is a little bit of doubt cast on whether or not he deserves a title shot vs current champ Volkanovski since "The Zombie" already lost to number 2 ranked Brian Ortega back in 2020, who is ranked number 2 at the moment. The only other two in the top 4 are Max Holloway and Yair Rodriguez, both of whom Zombie has never faced before.
Here's my take on what is going to happen in the top 4 of the Featherweight division. Holloway can't face Volkanovski despite being number one ranked because he has already lost to him twice since late 2019. He also wasn't terribly impressive in his decision win vs. Calvin Kattar even though he threw a ton of punches. Yair Rodriguez for some reason hasn't fought since 2019 and is only ranked above Zombie because he defeated Jung by a freak magic elbow back in 2018.
Yair is out of the picture in my mind and I think that this is what we are going to see happen in the top of the featherweight division:
Volkanovski will face Brian Ortega (this has already been booked for UFC 266)
Holloway will face Zombie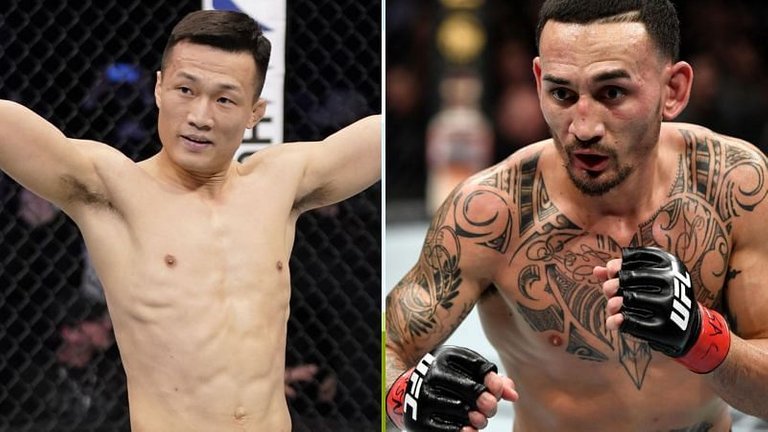 src
This is of course if the Zombie can get medical clearance. Holloway is showing signs IMO of fading even though he is ranked number 1. Unfortunately, I also feel as though the fight between Holloway and Zombie stands a better-than-average chance of being a bit of a snoozer. Holloway's best days are behind him and the fact that he remains the number one ranked dude despite losing 3 of his last 5 fights doesn't make a great deal of sense. That being said I know there are a lot of politics that go into the ranking systems of UFC and it isn't up to us the fans to decide.
Personally, I would like to see Zombie leapfrog everyone and get a shot at the belt and it is really going to come down to how he handles his next fight, which I think can and should be vs Holloway. The Zombie is no spring chicken after all. He is 34 years old and very few fighters can remain in top shape past the 35 mark.
Let's hope he gets a speedy recovery from this injury and is able to be involved in a main card on a Pay Per View before the end of the year.
---
---