Even though every time this man opens his mouth I want to slap him (and then run away, as fast as I can) there is no denying how much of a potential GOAT this guy is in basketball.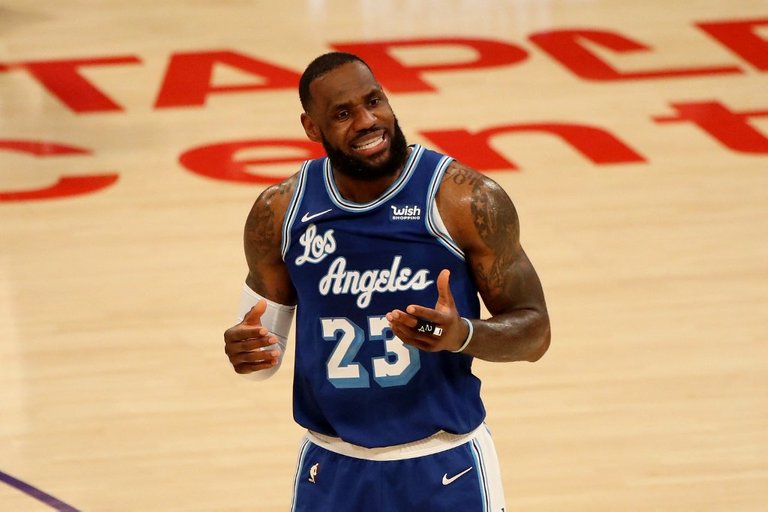 src
This achievement has only been accomplished by 2 other NBA players ever. Kareem Abdul-Jabbar and Karl Malone are both on this list and are currently well higher than James. He leads the list with over 38,000 points over the course of his career.
The achievement was a little bittersweet for James though because even though he performed wonderfully finishing the night with around of third of the total points for the Lakers, his team lost the game in pretty bad form to the Nets, who ran away with it and defeated L.A. 109-98.
src
Photo selected for silliness
The thing about Kareem being on this list (which is something I didn't know until I was today years old) is that back when I was a kid I was a massive Lakers fan and Jabbar would routinely really piss me off when he would routinely miss clutch shots, normally with the sky hook that he was so well-known for.
Karl Malone being number two was also a shocker for me but most of my criticism for the "Mailman" comes from the fact that he is one of the few players of all time that can screw up an interview worse than LeBron James can.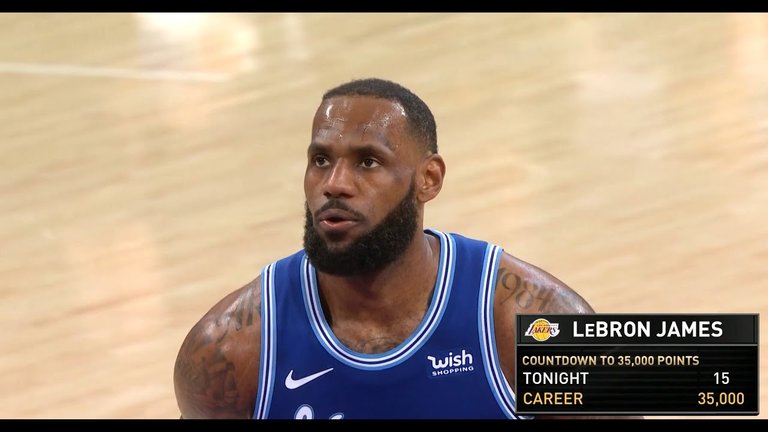 src
LeBron James is one of the few players ever in recent-times NBA to bypass college hoops and head straight into the NBA, where he was immediately a dominant player. This is a very rare athletic ability to go straight from playing against other teens to playing against the best in the world and not only did he do well, but he scored 25 points in his very first game in the NBA.
This level of dominance saw the teams that he play for always being considered contenders for the championship and for the Cleveland Cavaliers who drafted him in 2003 it took their franchise out of obscurity and put them dead in the spotlight.
He was selected for the All Star game in his 3rd season and while I would like to say that he was the youngest ever for this honor he is not, Kobe Bryant is.
There is a very good chance that Bron Bron could end up being the highest overall scoring player of all time if he is able to carry on his performance for at least another 2 years. He is no spring chicken anymore and it is hard for me to believe that he is actually 36 years old now.
He averages over 25 points per game and if he carries on with this he needs a mere 125 more games to surpass Kareem. My money is on that he will accomplish this feat. Kareem is a pretty nice guy and at least for now he is in good health at 73 years of age. I would be willing to bet that if his record is beaten, that Kareem will gladly turn up to the ceremony.
Congratulations LeBron, now if you could just stick to the topic of sports in your interviews... that would be great for everyone.