McGregor is the underdog going into this weekend's fight
At the time of me writing this, Conor McGregor is a slight underdog (+125) going into his trilogy bout with Dustin Poirier. Personally, I think that he should be more of an underdog than this and my money is on Poirier for the win. There are a lot of reasons why I think this way though and in the UFC strange things can happen.
Here is why I feel that Dustin will raise his hand in victory at the end of the potentially 5-round bout this weekend.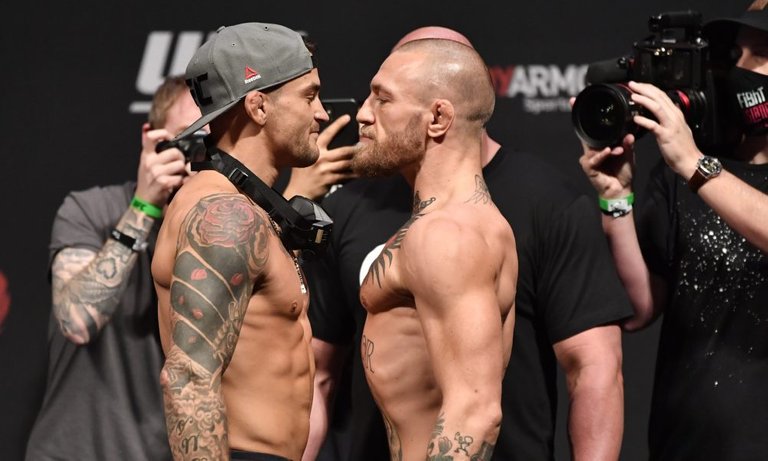 src
Does Conor still have the "hunger?"
Conor McGregor is a very very wealthy man. He is by far the biggest earner of any UFC fighter of all time. One could easily assume that he doesn't actually need any more money and therefore, the couple of million that he is going to get out of this weekend's fight with Dustin is a mere drop in the bucket for him. Dustin Poirier on the other hand, while probably richer than most of the people reading this (net worth of $4 million,) is comparatively a pauper in Conor's world and really needs a victory here.
Dana White has already indicated that whoever wins this will get a shot at now champion Charles Oliveira. I think this is a little unfair to the guys that are closer to the top than McGregor but UFC operates in a way that indicates that the rankings don't really matter that much and if you have a big name and a lot of clout, you get the fight... rankings be damned.
If Conor loses this fight, Dana White will still find to make super-fights for him - perhaps finally finish the other trilogy with Nate Diaz and I'd love to see that. Poirier on the other hand really needs this win to remain in the spotlight, which isn't fair but that is the way things work.
McGregor has other opportunities
I am not a fan of these celebrity cross-promotion boxing exhibitions that have been taking place, but you can be all but guaranteed that either one of the idiot Paul brothers would love to have a crack at Conor if McGregor would have it.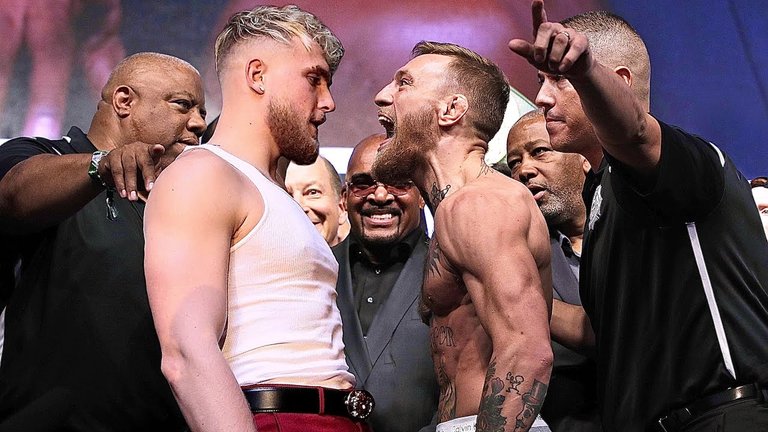 src
This is an obvious Photochopps but yeah, it would look something like that
I think Conor's best days are behind him
A lot of people say that Conor hasn't been the same ever since he left UFC for over a year in order to pursue boxing against Floyd Mayweather. I heard a great deal of talk about his stance being altered ever since he returned and this left him open to some pretty hard leg kicks that limit his ability to maneuver. While I am certain that this is something he and his team are working very hard to rectify, we also have to look at the fact that Conor is getting up there in years as well. Yeah yeah, 32 isn't exactly an old man, but in the world of fighting, it is approaching retirement age for most people and is also where you start to see a lot of people start to slip.
Poirier is 32 as well but if we look at his record, he has only lost to one opponent since 2016 and that was Khabib and nobody can beat Khabib.
Conor on the other hand has a few losses and one of them is to Poirier (and also to Khabib, who no one can beat.)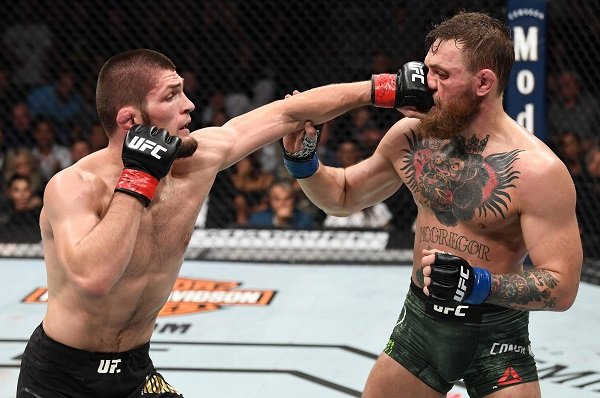 src
badonk!
MeGregor's big "comeback" was against Cowboy Cerrone and Cowboy isn't exactly a huge milestone as far as wins are concerned. Since 2016, Conor has lost as many fights as he has won and I believe he is only ranked as high as he is because Dana White desperately wants him to remain top tier because of the huge amounts of money the man brings in.
Does Conor care if he loses?
Conor has a big ego, that is for sure; but it is one we have seen slowly deflate over the past 3 years. I am quite certain that he wants to win this fight but I feel as though Poirier, who never really had a time in the spotlight because it was being hogged by the likes of McGregor, wants it more. Nate Diaz' stock went up in UFC big time after his defeat of McGregor and continues to this day. If Poirier wins this weekend, he can do the same.
No matter what happens, I hope that both men can bring a good fight to the octagon this Saturday. I know that I'll be looking forward to it but if I had to put my money where my mouth is, I would say we are going to see a similar result that we saw back in January. I'm thinking a Poirier KO/TKO by the end of round 3.
---
---