I suppose we should be excited by this man still but I am one of the people that tired of McGregor's antics a few years back. It is pretty evident why he wants to do big time boxing matches seeing as how his one fight with Mayweather in 2017 made him more money than all of his UFC bouts combined. I don't understand why there is so much more money in boxing than there is in UFC, but that does seem to be the case.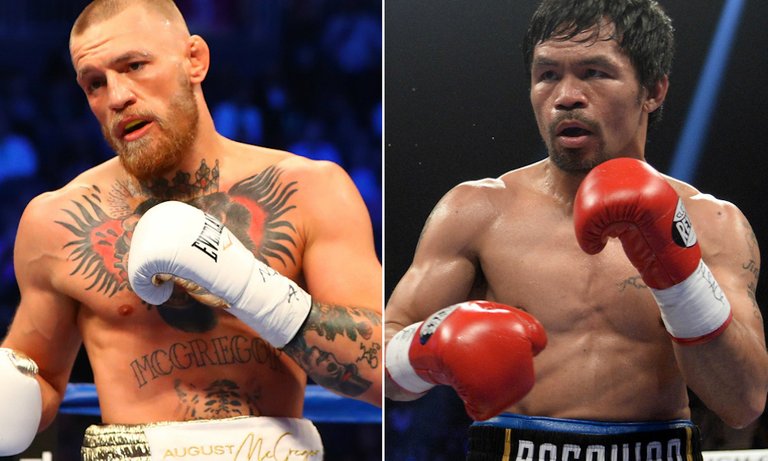 src
Both men are represented by the same agent and while there is nothing definite as of yet, he did confirm that both men are interested in the fight and things are "moving forward."
So far, the only details that we have is that the fight is meant to take place somewhere in the middle east.
People will likely get really excited about this and I am sure that McGregor will spin the wheels of hype talking about how he will do this or do that to Manny, only to not really accomplish anything in the ring against him. I suppose he could do something but as Mayweather proved years ago, McGregor is kind of out of his element in a boxing ring against legends.
People seem to give Conor a lot credibility than I believe he deserves because it really is his mouth, and a couple of good fights that happened years ago, that made him the champ. People also tend to forget that he has lost as many UFC fights as he has won in the past several years.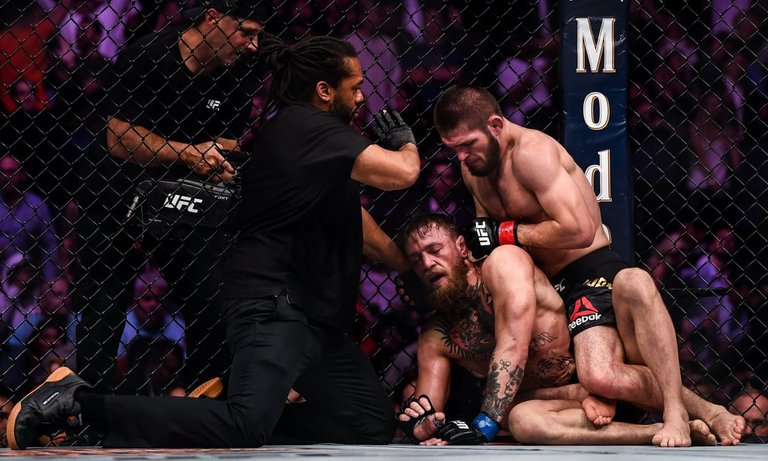 src
After running his mouth for months and even attacking a bus that had Khabib on it with a hand cart in a parking lot (and getting charged and convicted for a crime in the process) Khabib went on to basically dominate Conor in the ring, submitting him in the 4th round.
Conor also tapped out vs Nate Diaz after running his mouth about dominating him for months on end. In their "rematch" Conor won by decision, but there was a lot of people out there, including me that feel as though Nate was robbed by that decision.
So even though I am certain this potential fight with Manny Pacquiao will be hyped to the moon and back, and will no doubt have massive ticket prices and PPV costs, I reckon it will be about as exciting as the fight was with Mayweather - which means I think it will not be exciting.
Manny Pacquiao's last bout was in 2019 after which he hung up the gloves to pursue a career in politics and he is currently a sitting Senator in the Philippines. I think it is a bit disgraceful that Conor gets to fight the top stars in boxing despite the fact that he has only 1 professional boxing match and that one was a loss.
I feel as though it is unfair to all the actual boxers that have dedicated their lives to the sport get passed over for big money fights in lieu of a guy with a big mouth.
What do you think? Will you be excited about this fight if it happens?