So tomorrow is UFC 255 and as I mentioned before it is the least excited that I have been about a PPV in quite some time. I'll still watch it because I love the sport but I would have preferred had the "main events" been reversed because I don't think anyone really cares about the men's flyweight division as they are too small to really be all that interesting. The women's flyweight fight should be considerably more interesting as Valentina Shevchenko has a lot to prove as she defends her strap.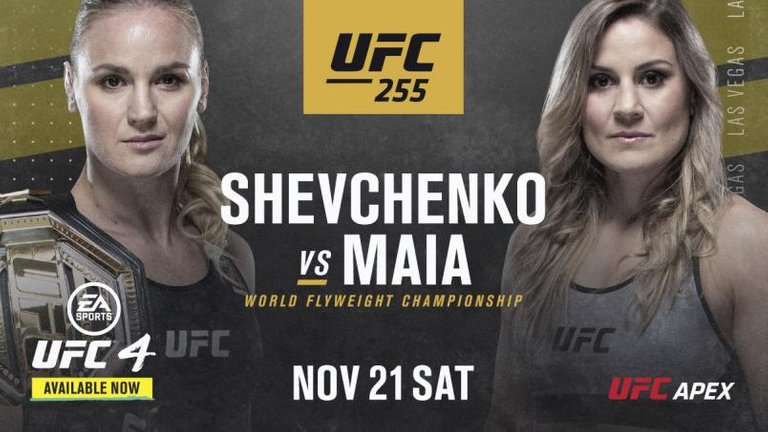 src
The Las Vegas event has 2 title defenses but unfortunately for me and many others we were unaware that Deiveson "Daico" Figueiredo was even the champion because nobody in my circle even pays any attention to that division. We didn't do so when "Mighty Mouse" was the champion for ages because the fights were just so god-awful boring. It is really tough to have excitement when there are two men who are the size of 8th graders smacking it out in what is very unlikely to result in a TKO. It's all about speed in these events and my prediction about this fight is that it is going to be a snooze-fest.
However, I'll go ahead and look at it objectively anyway.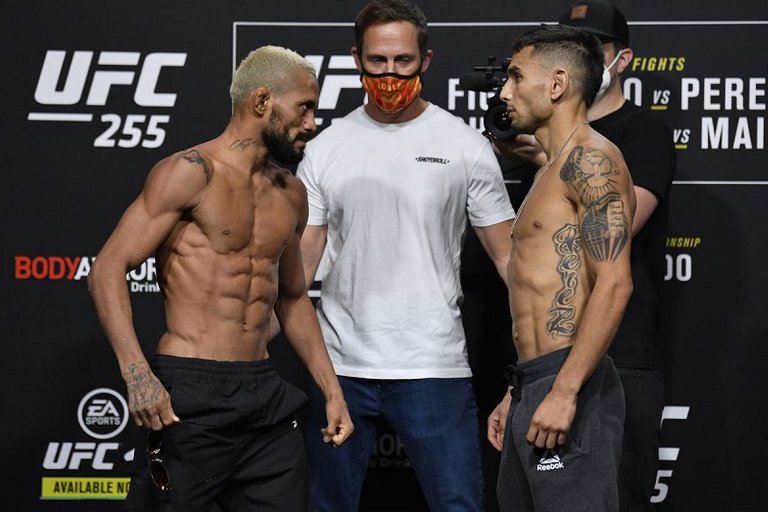 src
Dana White couldn't be arsed to even do the weigh ins
Figueiredo has a lot of forward pressure and if he can pour this on early then I give him a slight edge over Perez. However, Perez was an All-American wrestler in college and Figueiredo has shown weakness towards this sort of approach in the past. I am certain that his camp has been preparing for this though and if your opponent goes for the takedown too frequently it leaves them open to potential strikes that could be damaging enough to actually make the mini-men fight interesting.
If Perez can get the champ to the ground and actually do some work while he is there, then we could see an upset. However, since I believe that Figueiredo's team has likely been focusing on precisely this, that his takedown defense will be solid enough to prevent any of this being a real factor.
I believe very strongly that if you are taking on the champ you have to take the belt, not leave it up to the judges and since I think the fight will go to the judges on this fight that I predict to be a 25 minute dancing contest I don't have much hope that it will be very entertaining.
My prediction: Figueiredo wins by unanimous decision
---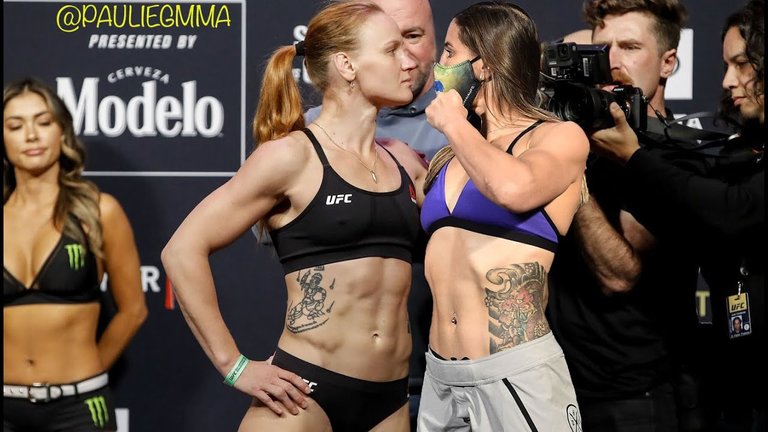 src
Hey look! It's Dana White!
In what I consider to be the real main event we see Shevchenko and Maia as they both push for the women's flyweight championship. I think that Shevchenko is likely better than anyone in the UFC who isn't named Amanda Nunes. While Maia is probably the best choice they had at the time to send the champ's direction, we can't ignore the fact that Shevchenko decimated Holly Holm and Joanna Jedrzejczyk - the latter of which appeared as though she was going to be the new dominant fighter of the division for a long time to come.
Most champions I feel get a bit lazy and arrogant in their defenses and we have seen time and time again how champs don't take their opponents seriously, don't train to their opponent's strengths (Rhonda Rousey comes to mind) and take a beating because of it. Maia is no slouch, but I don't think she has much of a chance in this one. The only thing that I think could make this fight boring is if Shevchenko decides to play it safe rather than go in for the kill. The champ is better than Maia is every aspect of the game and i think it boils down to how badly Valentina wants to impress the world with a title defense. In my mind she kind of needs it, because nobody likes a boring champion.
Since Shevchenko runs the gambit of being labeled as a boring champion should she not turn up fully cocked for this one I therefore feel rather confident in my prediction.
My Prediction: Shevchenko wins by TKO in the first 3 rounds
---
I'm not really going to address most of the other fights because I don't really care and feel as though they are filler... actually I think this entire card other than the women's flyweight fight is filler. However, i will go ahead and venture a guess that Mauricio "Shogun" Rua is just another one of those aging legends that probably should have retired a long time ago. Sure he has won most of his fights in the past 3 years but I really feel as though the deck was stacked in his favor in all but one of them and that he is no longer a draw. This is why he was a "Fight Night" guy and hasn't been on a PPV since 2016.
If he wins tomorrow, and I don't think he will, a retirement announcement really should be in order before Dana White gives him his walking papers anyway.