Anderson "Spider" Silva is a legend of the sport and there was a time when he took to the octagon that it was almost always a guaranteed win - at least according to the gambling lines in Vegas and other places. However, I always kind of hated him because of the arrogant way in which he taunted his opponents in the ring and tried to get inside their heads. The way that he was not even holding his hands up and and constantly shouting at his opponents was a bit too much for me, and when he lost the title by KO to Chris Weidman I stood up and cheered in the bar I was in.
Since that loss he hasn't returned to his former glory and as old as he is now, it seems unlikely that he ever will. This of course has a lot to do with his absolutely gruesome injury that he suffered in his rematch against Weidman (and if you haven't seen that I hope you have a strong stomach because his leg basically get's turned into a spaghetti noodle,)
This Halloween we will see him come back to the octagon one more time, this time against Uriah Hall.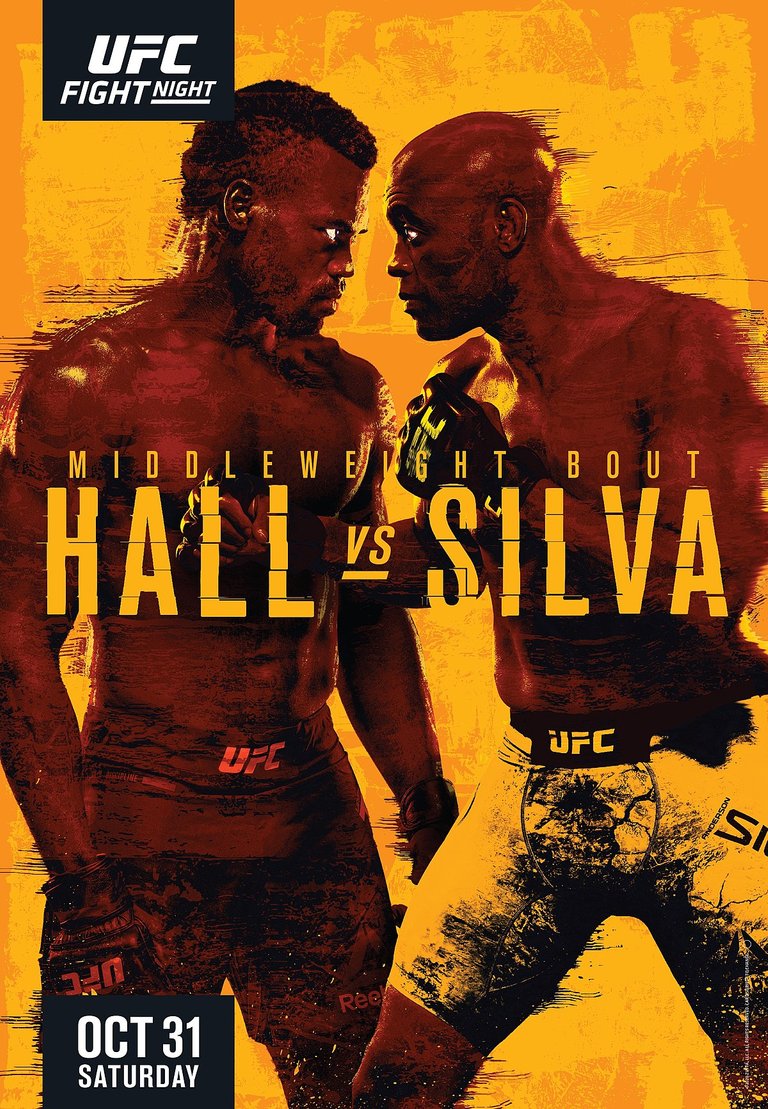 src
There is no denying that Silva was chosen for this at least in part because his name is "the Spider" and that is just fine. He is still a decent draw despite the fact that his record as of late is a little less than awesome.
He has a UFC record of 17-6 and despite his legend status, this certainly isn't a great record and his fame is based a great deal on his earlier fights outside of the UFC promotion. After losing the title to Weidman, who himself immediately turned "chump" after the Silva series, "the Spider" was never himself again in the ring.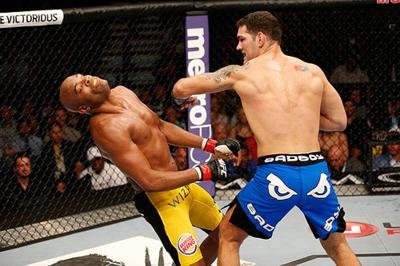 src
Some will argue that this loss could have been prevented if Silva just hadn't been "clowning" in the ring and to a certain degree I agree. For the entire fight Silva wasn't guarding properly and when he returned for a rematch some months later his strategy was more humble and his guard was up, it's just unfortunate that his shin bones didn't seem to be up to the task at hand as he suffered one of the most graphic injuries in live TV history to the point where the replay was only shown on TV once.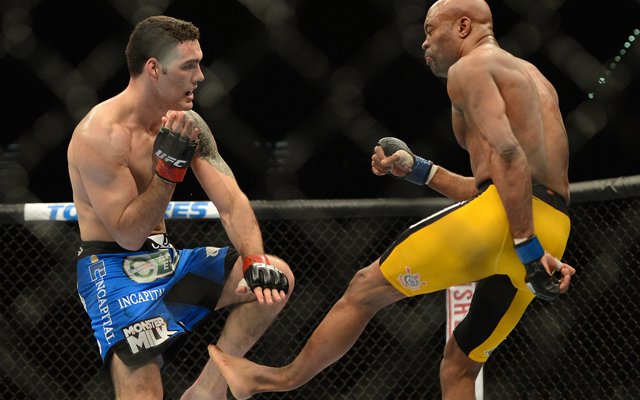 src
Ouchie!
Since those glory days, Silva has mostly lost all of his fights. He is 1-6 since 2015 with one of his "wins" being overturned for testing positive for steroid use. His last fight vs Cannonier in May of 2019 was a bit embarrassing for the aging legend as he was KO'd in the very first round.
Uriah Hall's recent past isn't much more impressive. He has a recent record of 3-4. The advantage for Hall in this situation can only be the fact that he has won his most recent 2, one by a blistering KO in the 3rd round vs. Bevon Lewis who was destroying Hall on the scorecards up to that point (it aint over till it's over folks!)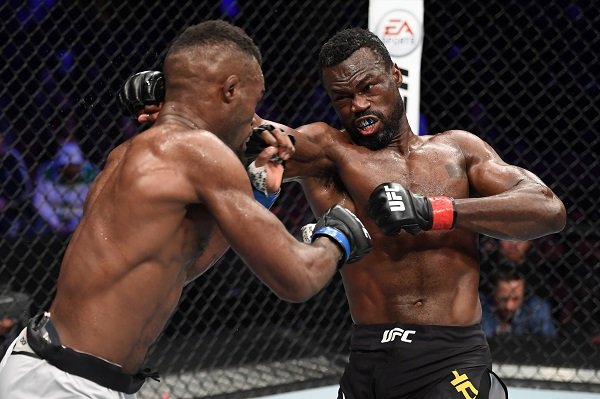 src
If I was a gambling man I would say that Hall is going to win this fight on October 31st because the man is ranked #10 in the middleweight division, is a relatively exciting fighter with most of his wins coming by KO and he is still young enough that if he really steps up his game that he could be a contender for the top fights with a big win on Halloween. Since Anderson Silva is on the "back 9" of his 40's AND has a horrible recent record, he is more of a side-show than an actual contender and there is some speculation that his legacy isn't important to him anymore and he doesn't even train very much and simply comes back every now and then knowing he'll likely lose for a payday.
This fight has a chance to be good and if Anderson engages it can end up being exactly that. He is a master of evading (or at least he was) so it has a wonderful opportunity to be a boring "cat and mouse" fight as well. Either way, I'm going to be watching.
I suspect there is a good chance that Anderson may retire after this fight, win or lose... but then again, I have said the same thing for all of his last 6 fights.