The USA doesn't have a men's 3 v 3 Olympic basketball team?
I am kind of halfway watching the Olympics. For the most part the time zone difference, the zero crowds at the events, and the fact that I am not really a fan of most of the Olympic events have lead me to not really pursue knowing anything about this year's Olympics.
When I found out that there was a basketball 3 versus 3 event that was involved on a half court I got interested for a minute but then found out that the USA didn't even qualify to be in it. I was thinking to myself, how the hell is that possible? It seems to me that not only would the qualify, but they would absolutely dominate it just like they tend to do in regular 5 v 5 basketball for the most part.
But the USA men's team isn't even in Japan. So for anyone else that is perplexed by this, I went and did some looking around and found out why that is.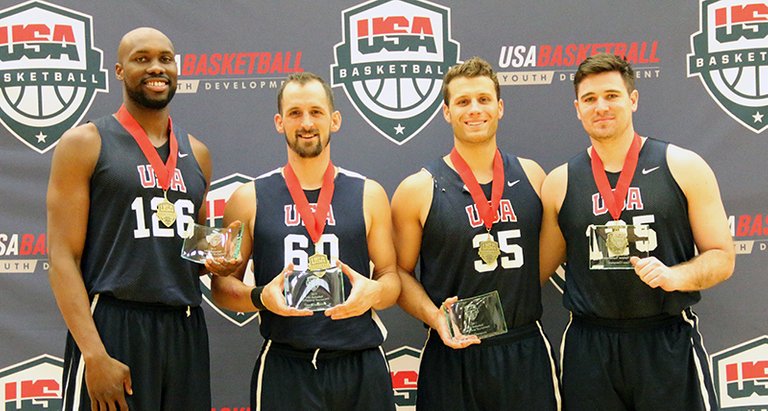 src
How does the event work?
It is played on a half-court like most pickup games would work for normal humans like me and you. There is a reduced shot clock of only 12 seconds and the teams play until 10 minutes is up or one team makes it to 21 points. There are no 3 pointers and all shots done inside the arc are one point. All shots taken outside are 2 points.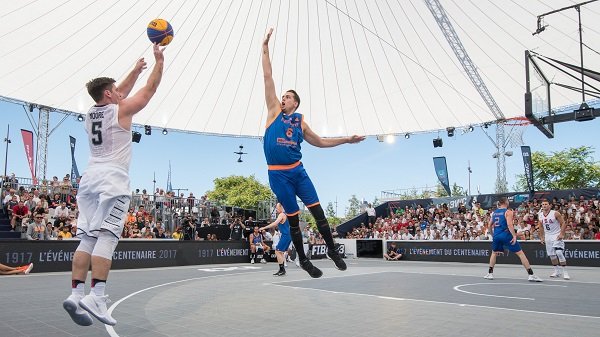 src
if he makes this, it would count as 2
There are only single shots for free throws and it is not possible for a player to foul out thus making fouls a lot more prevalent. In many ways this would be a lot like streetball and having a gigantic player on your team that can't make free throws would be a bad idea. So in a way it is a completely different sport.
Each team consists of 4 players and a coach but the coach is forbidden from talking to the players and offering advice while the game is going on.
It might seem as though the USA could just pick and choose a few players from even one of the worst NBA teams and still dominate this but there is a lot of reasons why this isn't the case.
Why does USA not have a men's team in Tokyo?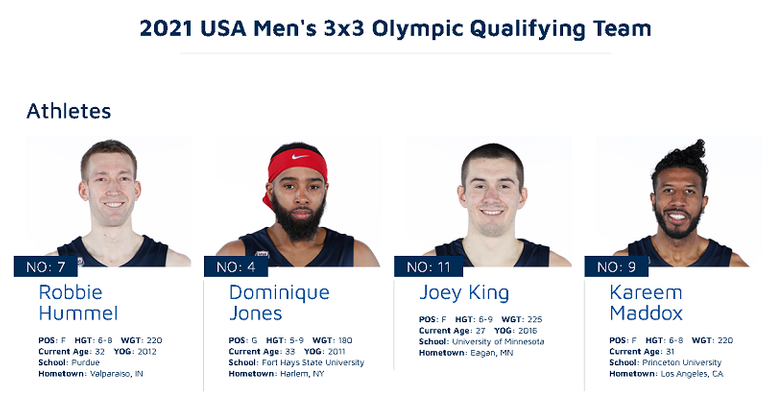 src
They do have a team they just failed to qualify. This sounds crazy and if you look at the roster above I challenge you to actually know who any of these guys are. The reason why you don't see James Harden, Lebron, or Kevin Durant in that list is because active NBA players can not qualify for the team. I don't know why that is but for many years professionals were not allowed in Olympic games at all and this was a big blight for a lot of team sports like basketball and hockey. Once professionals were allowed we started to see dramatically different outcomes for traditional team sports.
I don't know why professionals aren't allowed to play in 3v3 but even if the best names in the NBA were allowed to play this doesn't mean that the USA team would automatically be the dominators that you might be thinking. When you look at traditional basketball each team member has a very specific job. Hell, some guys are on the team exclusively for their defensive prowess and ability to stifle dominant centers - just think about Dennis Rodman. This guy would average about 3 points a game but 20 rebounds or so, a bunch of steals and blocked shots too. These aspects would be all but irrelevant in a 3v3 game.
The action is non-stop in 3v3 and getting down by 10 points is almost certainly going to result in defeat unlike in NBA games where an adjustment in strategy can make all the difference in the world. Coaching isn't allowed so these sorts of adjustments would be left up to the players. Now, I don't know if you've ever listened to an NBA star give an interview after a game but these are not world-class minds and therefore these strategic changes would be pretty unlikely to happen in a game IMO.
The men's team isn't in Tokyo at all after being beaten by The Netherlands 21-16 back in, screw it, i dont' know when it happened but it did.
This is the first time that USA men have managed to not qualify for a basketball event in the Olympics since the sport was introduced to the games however many years ago that was.
So I guess it is a bit sad that they wont be there but the USA currently had a women's team that is competing and dominated their first round opponents 21-9. I saw the highlights and kind of felt bac for Mongolia. The USA women are favorites for the gold.
---
---