I don't even know how long Triller has been around but I suspect it isn't long because I follow combat sports really closely and up until the stupid Jake Paul fights and then Mike Tyson jumping on board the retiree express I don't recall them ever being a thing.
Their events have managed to be reasonably exciting up to now but after watching the spectacle we saw today, I think I can say with absolutely confidence that the Triller events are without question the lowest common denominator. In the event that I am using that term incorrectly what I am trying to say is that I think the Triller events are the worst ones in combat sports available..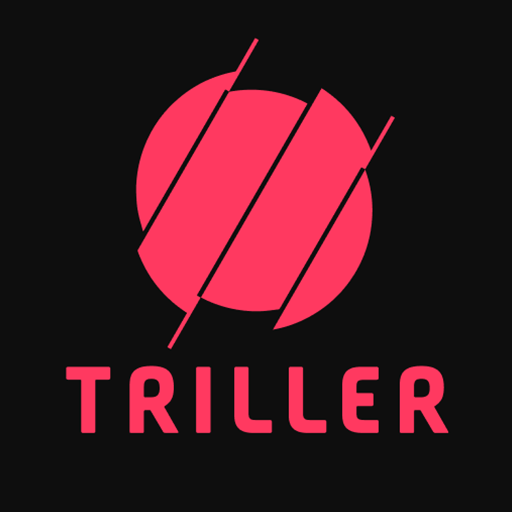 src
Unfortunately, I didn't get to hear any of the Trump commentary for the fights because we were using a stolen feed and they didn't have that as an option. I think for a lot of people that probably would have been the highlight of the evening because it certainly wouldn't have been the fights themselves.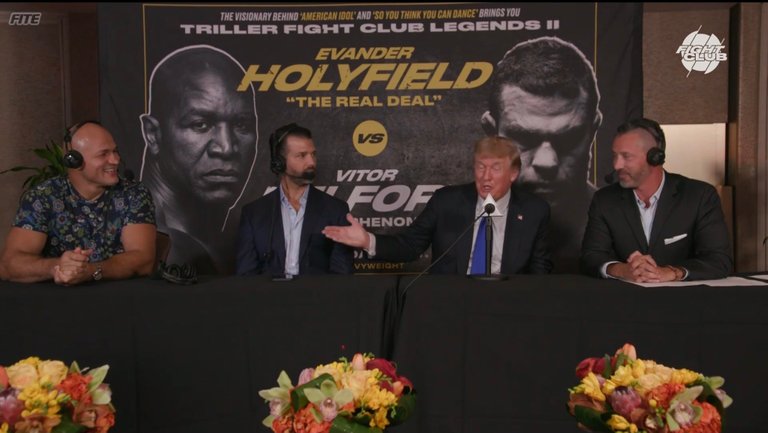 src
I, like anyone else who stole the feed or the sad saps that actually paid $50 for it suffered through the "Who the fook is that guy?" vs "who the fook is that guy?" preliminary fights which unfortunately had musical performances between them that were just god awful. The performers were obviously lip-syncing and the one performance where Snoop and Marvin Gaye (who has been dead since the mid 80's) was particularly cringe-worthy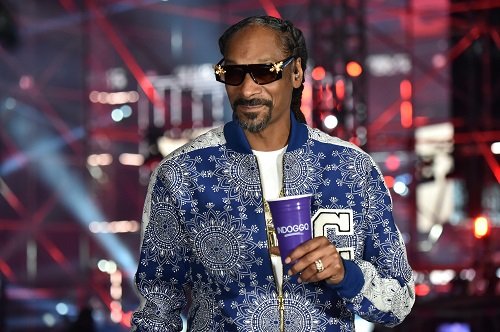 src
I understand that Triller is trying to differentiate themselves from other promotions but I would like to have a survey of people who actually watch these things and ask them if they like the musical interludes or wish they would fuck off. I guarantee you 90% of the people would go for the latter answer.
We want to see some fights and I understand that prelims are necessary but the 30 minutes of what is just bullshit between each match is just irritating as hell. Believe it or not, I don't actually give a damn what 50-cent thinks about boxing or anything other than rap for that matter.
When we finally got the the fights that people actually wanted to see... to call them disappointing would be an understatement.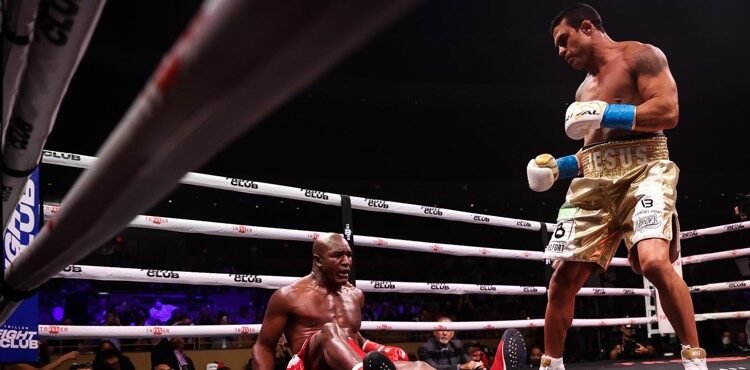 src
I had said before that I really wasn't expecting much out of Holyfield on his short notice addition to this card and I actually was unaware of this until today but the reason why they had to move the fight to Florida is because California wouldn't grant Triller a license for Holyfield to fight based on being concerned for his safety.
To say that Evander looked like ass in the ring is an understatement. He was knocked down entirely too easy for someone that is considered one of the best of all time. He has tarnished his name and I hope that he got a big paycheck out of this because that was just embarrassing.
What was even more embarrassing though was the way that Belfort used this victory over an old man who had 3 weeks to train as an opportunity to call out the Paul brothers.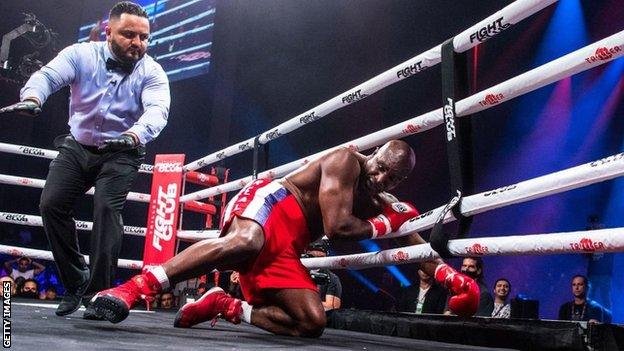 src
He didn't even get hit that hard
This is what this side-show boxing has become and unfortunately it is a bigger draw than real boxing is. I will NEVER pay for one of these events and am happy to steal them just so I can tell the world how awful they are. The stuff that the Paul brothers are doing now with Showtime (I believe that Jake started with Triller and then moved on) is pretty bad, but Triller is the worst of them all. In the future I think I will DVR this so that I don't have to sit through the absolutely horrible commentary (nothing to do with Trump, I didn't hear any of what he did) and the musical performances just need to go away.
Triller events suck and every time they come around I hope they will be different but they aren't. They are just awful and hopefully Evander can be a bit more sensible with the money that they paid him for this so that he doesn't have to tarnish his legacy any more than he already has. Today's "Fight Club" event is an embarrassment to the sport of boxing.