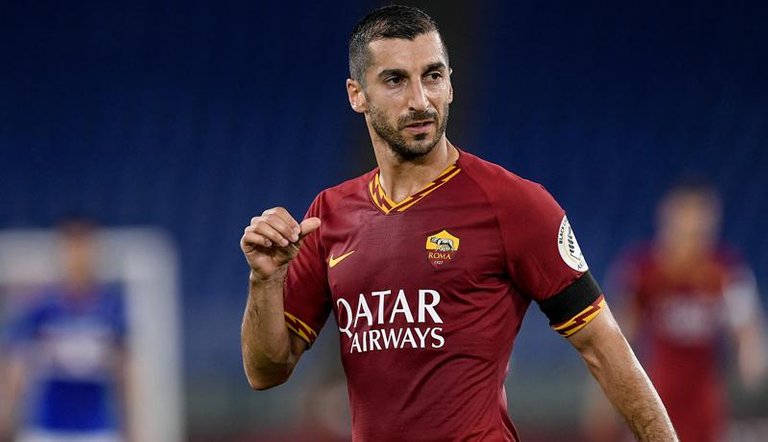 Henrikh Mkhitaryan officially joined AS Roma permanently, after ending his contract with Arsenal by mutual agreement. Mkhitaryan's contract with Arsenal actually ended in the summer of 2021. But the two parties have now reached an agreement to stop cooperation early. This paved the way for Henrikh Mkhitaryan to join AS Roma permanently, which he has defended throughout the 2019/2020 season on loan.
Henrikh Mkhitaryan joined Arsenal from Manchester United in January 2018, in a transfer deal that also saw Alexis Sanchez move from the Gunners to the Red Devils.In the summer of last year, the 31-year-old Armenia international was loaned by Arsenal for a season to AS Roma. . He scored nine goals in 22 appearances in Serie A to help the Giallorossi finish fifth in the 2019/2020 domestic league season. His performance made Roma recommend continuing to borrow it. In the 2019-2020 Serie A competition, Mkhitaryan showed a neat performance with AS Roma. He successfully recorded nine goals and five assists from 22 appearances in the Italian League top caste competition. In total, Mkhitaryan played in 30 competition matches with AS Roma with a record of nine goals plus six assists. He helped AS Roma complete the 2019-2020 Italian League ranking fifth in the final standings.
In the process, the footballer who was also popular with Shakhtar Donetsk and Borussia Dortmund turned out to be no longer included in Mikel Arteta's plans for the new season. He is now released after appearing in 59 matches with the London club, scoring only nine goals, so he can permanently join AS Roma.