Fabio Quartararo won the first podium in the Portuguese MotoGP in 2021. This Monster Energy Yamaha racer outperformed Francesco Bagnaia and Joan Mir. The Portuguese MotoGP is held at the Algarve International Circuit, Portimao, Portugal.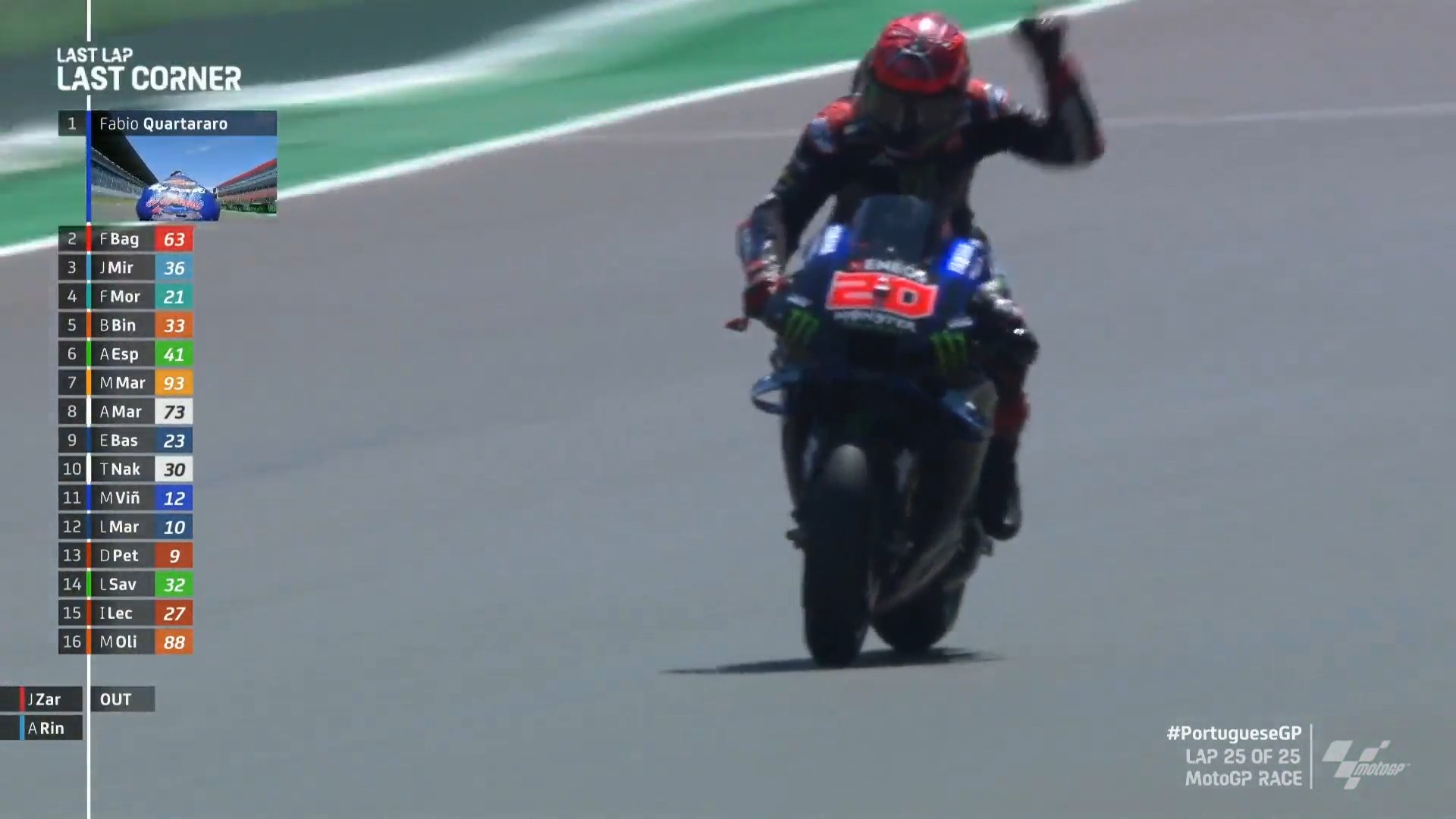 Source
Johann Zarco, who started from third position, immediately shot forward to lead the race. Alex Rins followed in second place. Meanwhile, the pole position holder Fabio Quartararo started the race poorly. He slipped to sixth place.
Marc Marquez, who just made his comeback, was a surprise by being able to jump to third place after starting from sixth. But after three laps, Baby Alien's position was thrown to 9th. Joan Mir moved up to third. Quartararo was then slowly able to improve his position to enliven the top four.
Competition for Zarco, Rins, Mir and Quartararo was fierce for the pole position. Entering lap 7, Rins rose to lead the race followed by Quartararo behind him. Mir is in third place, while Zarco is in fourth. One lap later, Quartararo was able to overtake Rins to take the pole position. The racer from France was able to maintain his position despite continuing pressure from Rins.
Alex Rins had bad luck, who crashed during the race leaving seven laps. Competition for second place became fierce between Zarco, Francesco Bagnaia and Mir. Two rounds later it was Zarco's turn to crash. Bagnaia to second, followed by Mir in third.
Quartararo then untouched to win the race in MotoGP Portugal 2021. Bagnaia and Mir's positions also remained unchanged to reach the second and third podiums.