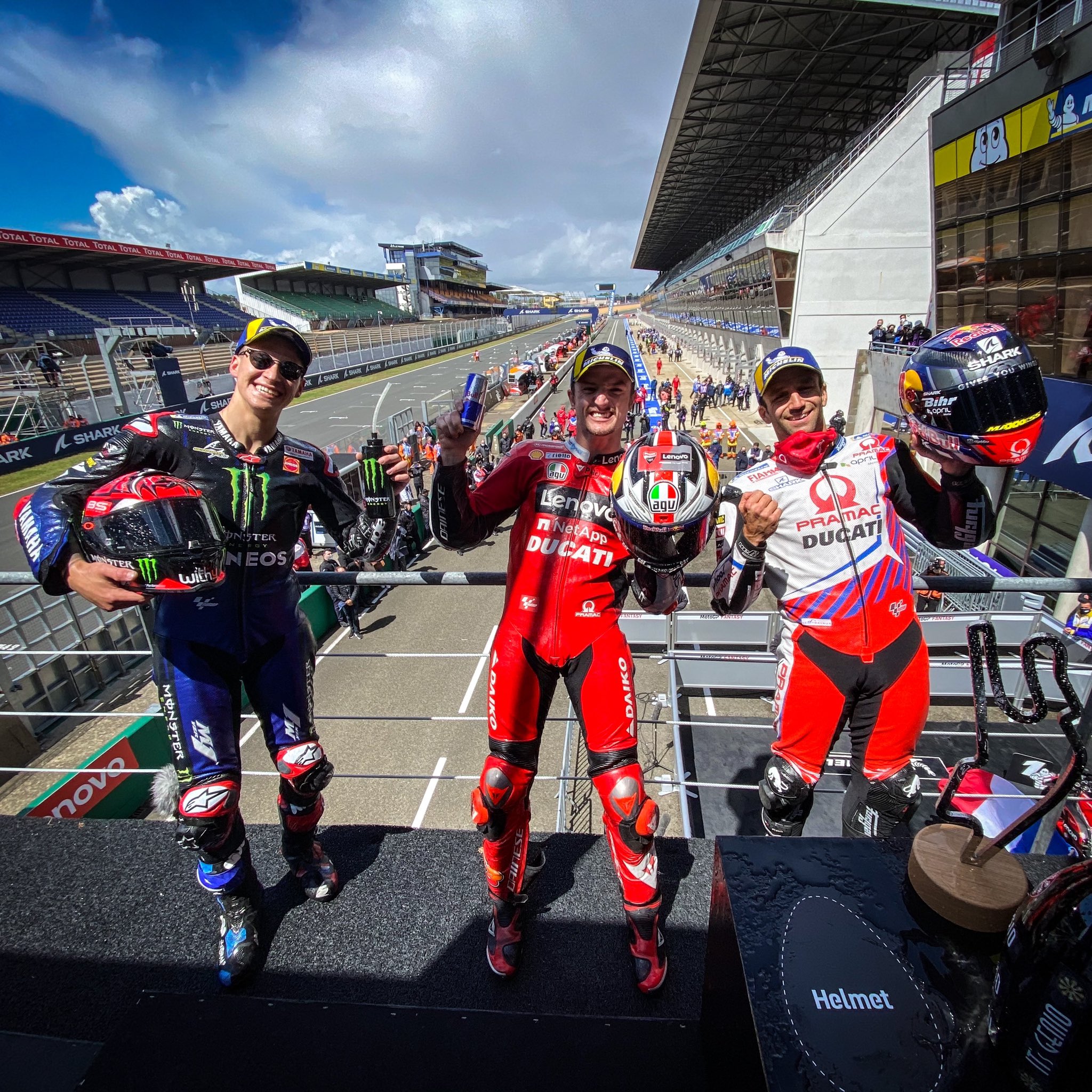 source
The French MotoGP series was completed last week. And there's a ledge on the podium. Usually on the podium in Dominance by drivers from Spain and Italy. But the result of the race at Le Mans was not one of the drivers from both countries standing on the podium
Champion Jack Miller who races for Lenovo Ducati team has Australian citizenship. as well as Johann Zarco from Pramac Racing and Fabio Quartararo from Monster Energy Yamaha each with a French ID card. What a rare sight in MotoGP
During the MotoGP title that started in 2002 only four drivers from Spain and Italy from the podium. Previously in 2017 there were three series that won without Spanish and Italian drivers, namely in the British MotoGP series, The Czech Republic MotoGP, and the San Marino MotoGP
Interestingly, the absence of Spanish and Italian drivers occurred when the driver from Australia became the winner of the series.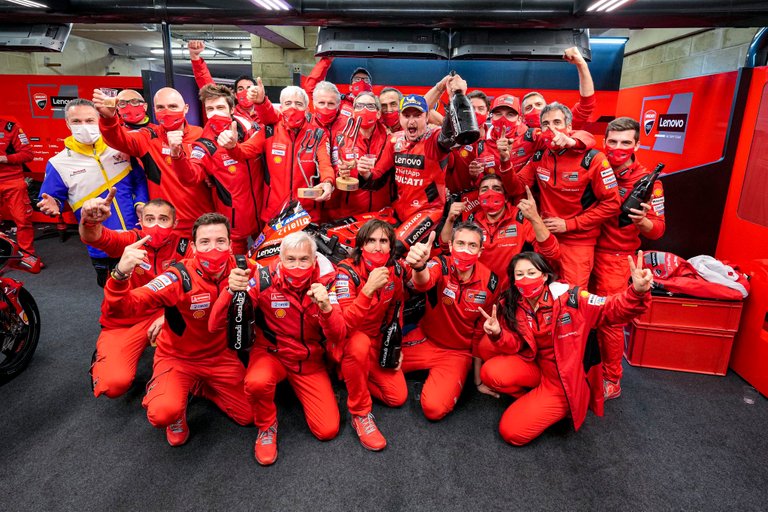 source
Balapan MotoGP seri Prancis sudah selesai pekan lalu. Dan ada kejadian langkan di podium. Biasanya di atas podium di Dominasi oleh para pembalap dari Spanyol dan Italia. Tetapi hasil balapan di Le Mans tidaka da satupun pembalap dari kedua negara tersebut berdiri di podium
Sang juara Jack Miller yang membalap untuk tim Ducati Lenovo memiliki kewarganegaraan Australia. begitu juga dengan Johann Zarco dari Pramac Racing serta Fabio Quartararo dari Monster Energy Yamaha masing masing ber KTP Prancis. Sungguh sesuatu pandangan yang sangat langka di MotoGP
Selama gelaran MotoGP yang dimulai tahun 2002 hanya empat kali saja pembalap dari pembalap Spanyol dan Italia dari podium. Sebelumnya tahun 2017 ada tiga seri yang pemenangnya nir pembalap Spanyol dan Italia yakni pada seri MotoGP Inggris, MotoGP Republik Ceska, dan MotoGP San Marino
Menariknya adalah ketidak adaan pembalap Spanyol dan Italia terjadi saat pembalap dari Australia menjadi pemenang seri tersebut.