source
Mohamed Salah was selected as Liverpool's best player for February. Previously, Salah also won a similar award in December and January.
This season, he has played 28 games this season, scoring 17 goals and 3 assists. Even so, Salah has not been able to lift Liverpool's actual performance
In the English league. Liverpool are currently still in seventh place with 46 points. A good chance is for Liverpool to qualify for the Champions League quarter-finals. They will beat Spanish giants Real Madrid
Salah held out to fans to qualify Liverpool for the Champions League semifinals and will take Liverpool to the top five English leagues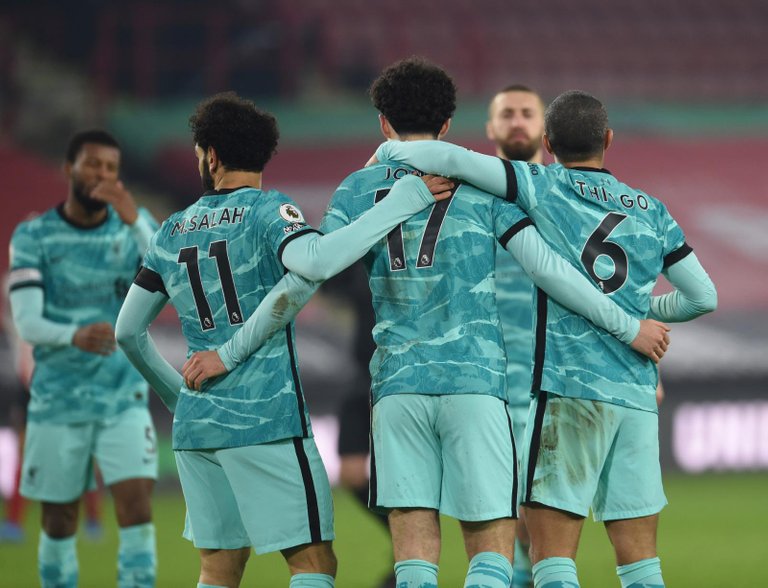 source
Mohamed Salah terpilih sebagai pemain terbaik Liverpool untuk Bulan februari. Sebelumnya Salah juga pernah memenangi penghargaan serupa pada bulan Desember dan januari.
Musim ini salah sudah bermain 28 pertandingan musim ini dengan mencerak 17 gol dan 3 assist. Walaupun demikian Salah belum mampu mengangkat Liverpool ke performa sebenarnya
Di liga Inggris. Liverpool saat ini masih berada di urutan ke tujuh dengan mngumpulkan 46 poin. Peluang yang bagus adalh Liverpool berhasil lolos ke babak perempat final Liga Champions. Mereka akan berhadapan degan raksasa Spanyol Real Madrid
Salah berjanji kepada Fans untuk meloloskan Liverpool ke babak semifinal Liga Champions serta akan membawa Liverpool ke lima besar liga inggris