We just can't wait to start burning our Sports token, the effect though small is going to create a sense of seriousness on both the token and the platform and all that we are asking for is an upvote from you.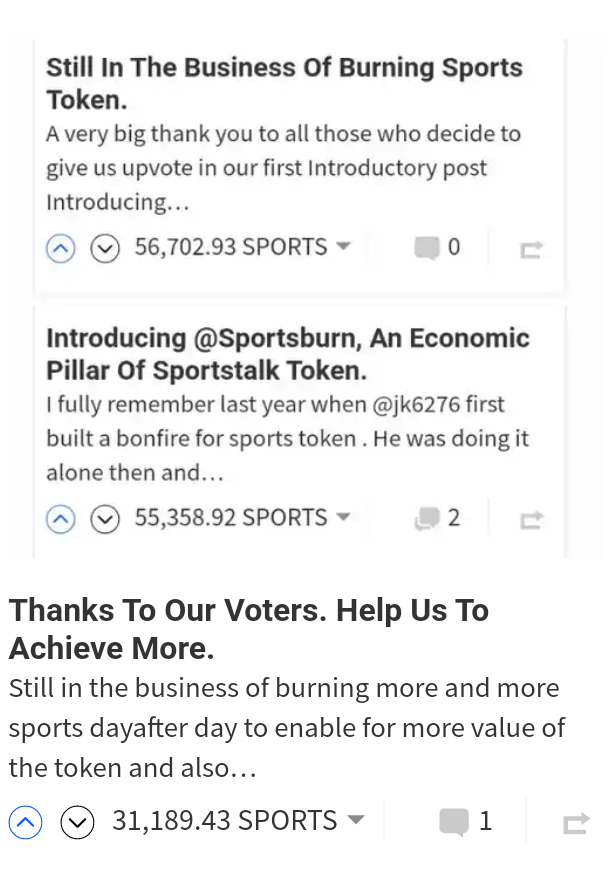 We believe
@sportsburn
that our post can be the most trending post on Sportstalk with +100,000 votes, it will be very easy and cool to send +50,000 to
@null
. Thereby making the token burn faster.
Don't forget our target is +4 mil sports per months which equals to nothing less than +100,000 Sports sent to null per day. Isn't that feasible? Yes it is, very possible.
So, we need your help, join us to burn more sports token, put us on your auto vote on Hivevote if possible @100% at just one single post per day. And you won't regret this because it will really bring more people here when the price starts to have more and more value.
Thanks.